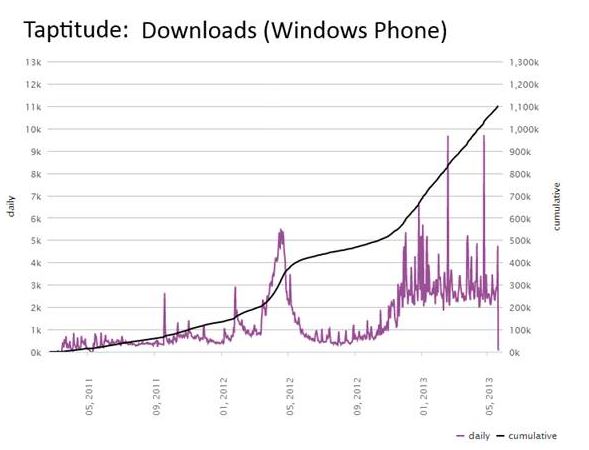 The developers behind Taptitude game for Windows Phone today posted their app growth story so far in Windows Phone Store. We already know that their game have passed million downloads and they think they still have a huge potential in Windows Phone Store. Here is their summary of the post,
1. Windows Phone continues to be a great market for indie developers.

2. The mini-game collection model continues to resonate with our users.

3. There is significant headroom for future growth.
Their monthly revenue from Taptitude is averaged around $15k/month. You can dig into their ad impressions, revenue, in-app purchases graphs in the link below. I think this is a great developer success story in Windows Phone platform and I expect such stories will attract more and more indie developers into our platform.
Source: Taptitude