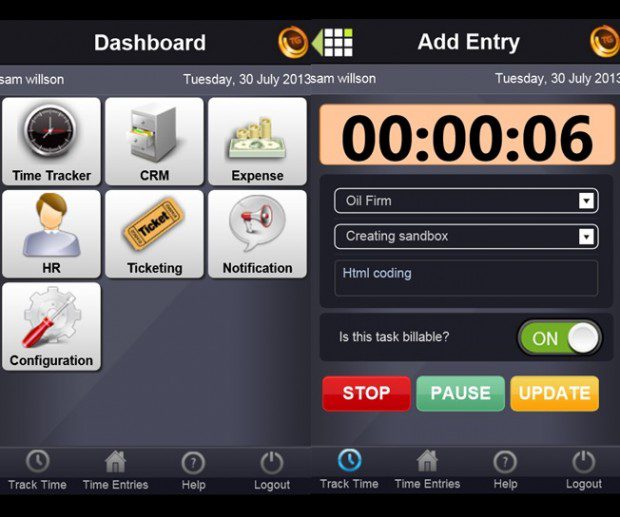 Talygen, a leader in Business Management Automation has now released their Windows Phone app that is fully integrated with its Cloud based SaaS application. Talygen's Windows Phone app is designed to help Managers supervise Tasks and Employees at multiple levels. This means Windows Phone users can now quickly and easily track time and share time entries with their Managers and Clients.
The Windows Phone App provides the following features:
    Users can track their time and keep a record of their daily activity.
    Ability to select a Project or Task, mark it as billable or non-billable, enter description and then track time.
    Delete or Edit time entries, if needed
    The Start/Stopwatch allows users to continue tracking Tasks that were previously started.
    The Talygen Windows Phone App supports background Time Tracking, while you access other applications.
    Data is secure and saved on a cloud server.
    Ability to generate advanced reports and export them in PDF and excel formats.
    Users can add new tasks and access them through the Windows Phone App
    Users can access a full suite of management tools using the Windows Phone App
Download it here from Windows Phone Store.
Thanks to Nishy for the heads up.