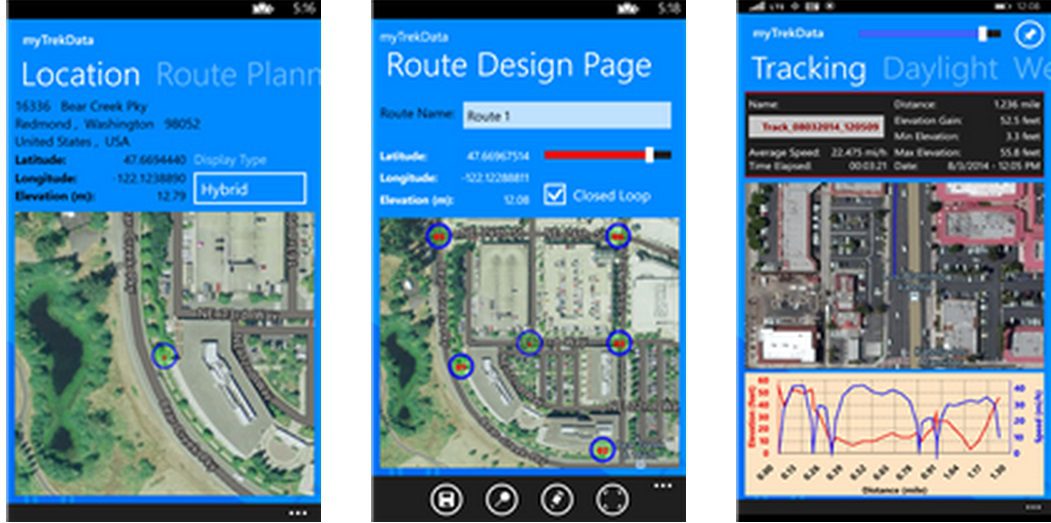 With Take A Hike application you can:
• Design and plot a Trek/Route with geographical locations.
• Find a location address from coordinates, find coordinates from Address and find Address and Coordinates from the map.
• Measure distances, elevations, and other data between locations, so you can prepare the best route for your activity or physical goals.
• Track your location on the map. Two modes to trigger tracking are allowed: time and distance. You can also select the tracking resolution. You can than share the tracking data with others.
• See Weather conditions at any Coordinates
• See Sun Position and Daylight parameters per the selected coordinates. Also, see the Moon information.
• You can Share your location (tweet, SMS, Social networks)
• You can Export tracking data to Excel files for further analysis
• While tracking, the application can record pinned points
• All maps in the application shows an automatically adjusterd Scale
Take A Hike is one of kind application that has many useful features and went through extensive testing.
Other applications by YASIG Engineering can be found in the store by following the link.