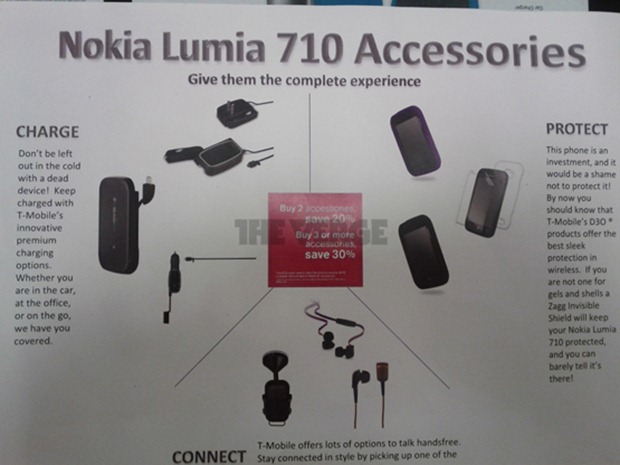 The T-Mobile US Nokia Lumia 710 is now pretty much an open secret, with the Verge stumbling upon a sheet detailing the accessories (none very specific) which will be available for the handset.
It is somewhat disappointing to not see Nokia's premium Monster headphones or tiny Bluetooth earpieces as part of the deal, but I suspect Nokia did as well as it could just to get the Lumia 710 on the carrier, and the rest of the inventory will have to wait for more welcome times.
We look forward to the official announcement of the handset on T-Mobile, which will likely also kick of a campaign of promotion for the device, which would mark Nokia's real return to US.
Source: theVerge.com