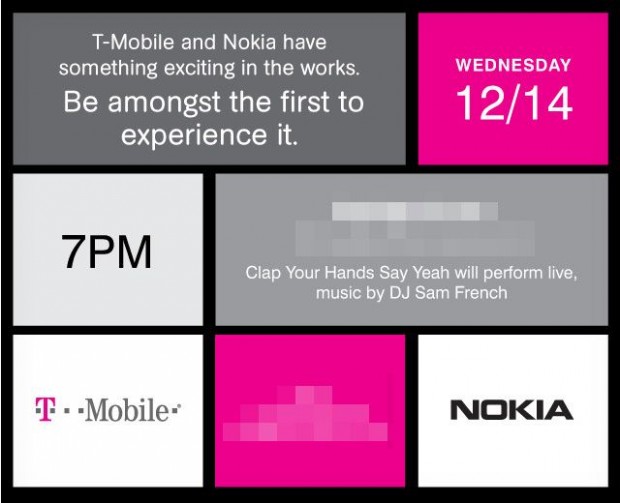 T-Mobile, third largest network in US just sent out an invitation for an event on December 14th to the press.
There is a high likelihood the two will be announcing Nokia's first US windows Phone 7 handset. While the Lumia 800 is likely the preferred device, there have been more signs that the Nokia Lumia 710, the lower-end cheaper device, will be arriving on Western shores first.
What do you think ? Any guesses ?
via: The Verge