Is Copilot the best AI companion out there? Help us find out by answering a couple of quick questions!
Microsoft's SwiftKey team has rebuilt their keyboard language engine from the ground up using the power of neural network technology. This is the first time neural networks being used locally on a smartphone. Neural Networks allows SwiftKey to offer you more accurate and useful next-word predictions.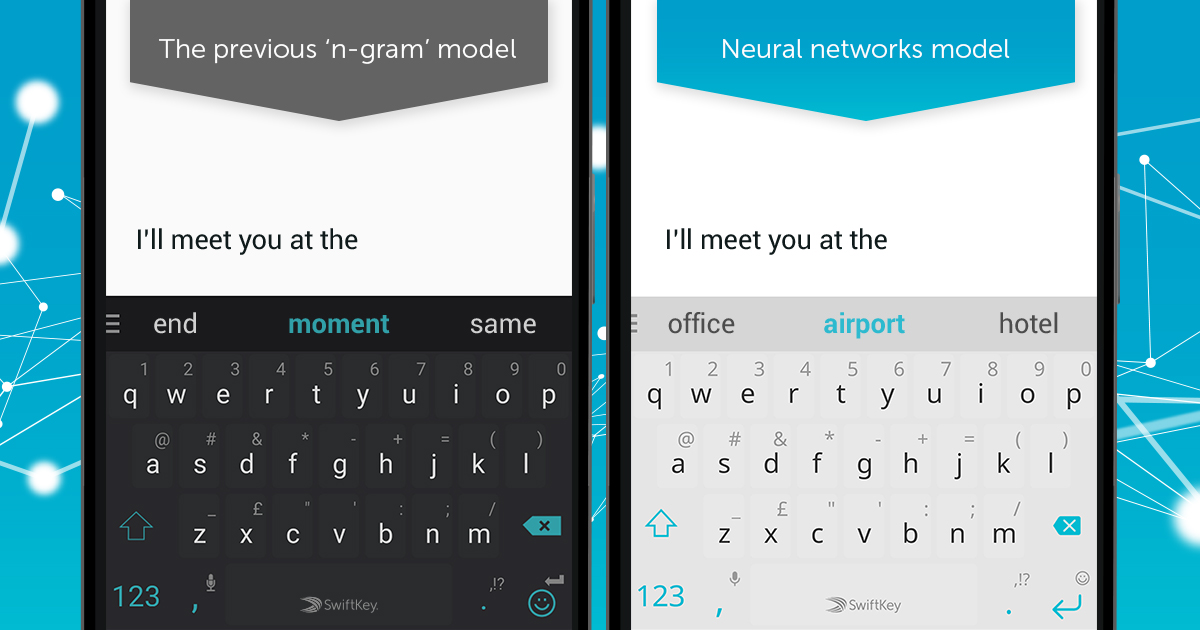 For example, having previously seen the phrase "Let's meet at the airport", the technology is able to infer that "office" or "hotel" are similar words which could also be appropriate predictions in place of "airport". Further, it understands that "Let's meet at the airport" has a similar sentence structure to "Let's chat at the office". This intelligence allows SwiftKey to offer you the most appropriate prediction or autocorrection based on the sentence being typed.
For now, they are rolling out neural networks in their US English and UK English language models, with more languages to come. Download the latest version of SwiftKey from Play Store to enjoy this new ground breaking technology. While SwiftKey has no plans to release a keyboard app for Windows devices, I expect Windows team to use their technology to power the native soft keyboard on Windows in the coming months.