You may have seen a lot of students carrying a Mac for their daily computing needs and what seems unbelievable is that many of them actually prefer Mac over Windows PCs. These are not my words.
A recent survey conducted by Apple device management company Jamf revealed that 71 percent of students would prefer a Mac over PCs if Apple cuts the price down. Jamf came to the conclusion based on the data it collected from 2,244 people in five countries.
Unfortunately for PCs, the reason, yes singular, that users prefer PCs are the price and nothing else, while those who prefer Macs have a variety of reasons to pick Mac as the winner, according to the survey. 64 percent of Mac users said that they prefer Macs because they like the brands, whereas 57 percent cited durability, and 49 cited synchronization over other devices(via Macrumors).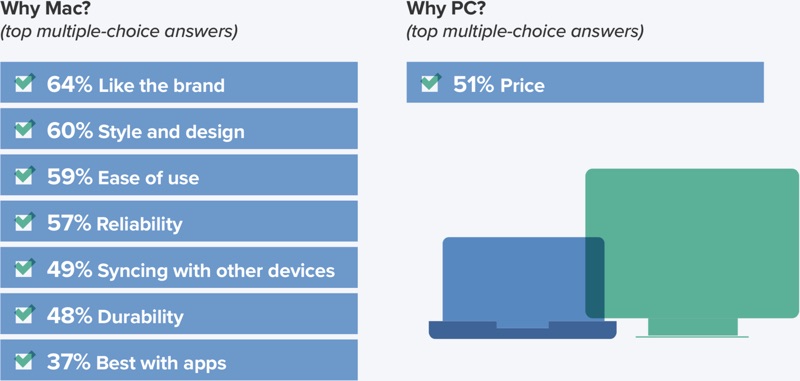 Another important point to note here is that of all PC users(students) only 43 percent said that Mac provides the greatest value despite it being a high-priced computer. On the flip side, 80 percent of Mac users said that Mac provides better value.
Do you agree with these numbers? Are you a student? What do you prefer and why? Do let us know in the comments section below.