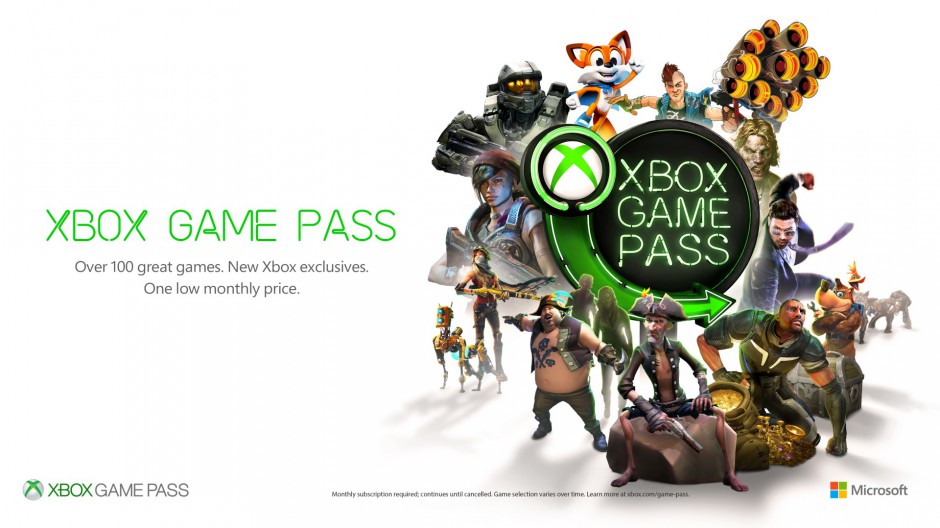 Xbox Game Pass is Microsoft's $10-a-month subscription service which offers gamers unlimited access to a large and ever-growing collection of games for a fixed monthly fee.
The service was introduced only last year in 2017 but is already proving surprisingly popular.
A recent Newzoo survey found 8% of gamers in USA, UK , Germany and France subscribed to the service, compared to 9% who subscribed to EA Access.  When it came to gamers with families the numbers rose to 14% and 15% respectively, due to the good value proposition the subscription service offered compared to buying individual games.
Microsoft recently announced plans to bring Xbox Game Pass to PCs also, which should make the service, which has been called the Netflix of gaming, even more compelling.
"Bringing Game Pass to even the PC is going to be a big element of [increasing our PC community], " said Microsoft CEO Satya Nadella.
Microsoft grew gaming revenue 44% YoY in the last quarter, making it Microsoft's 3rd fastest growing business.  With Microsoft also working on cloud gaming, which should remove the strong hardware requirements needed to play triple-A games, Microsoft, the productivity company, may be on its way to finding its gaming roots once again.