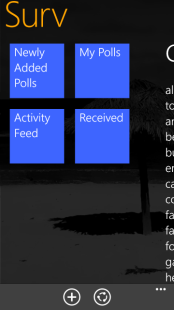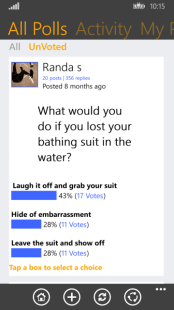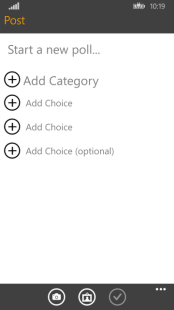 Windows phone is a great platform, however it has always faced criticism when it came to missing major apps; but that doesn't mean we can't enjoy some of the exclusive social apps that the windows phone has!
Surv, a fun social poll app exclusive to windows phone, has been around for 6 months, and it has gathered some momentum. It's a great way to post quick and fun polls. It has different poll flavours including comedy, politics, family and up to date polls, a great way to pass time as well!
The app allows you to create and participate in quick polls. You can easily browse through polls and select your choice, or create your own poll and have other people vote!
Here are the highlights of the features that Surv has
You can create a quick poll with up to three choices
You can track the activity of your polls
Participate in any public poll by easily browsing through the poll listing and tapping on a choice
Quickly see the answers of the poll you are participating in as well as who have answered them along with their comments
The app comes with live tiles and push notifications which lets you keep up with your activities.
Download the app and start browsing today!