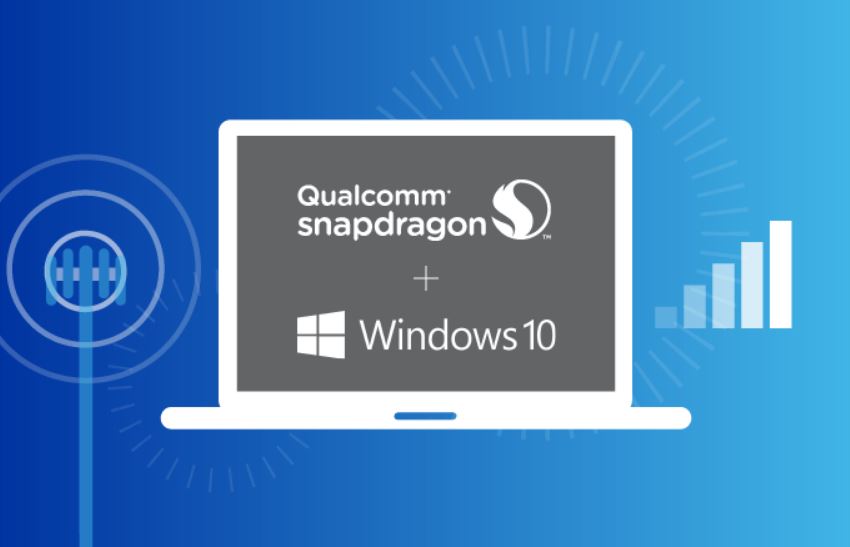 Qualcomm and Microsoft have been working on Connected PCs for a while. Both the companies announced their partnership last year with a promise to develop more robust notebook for consumers. One of the major advantages that Connected PCs have over traditional PC is the battery life.
According to both Qualcomm and Microsoft, this is a major selling point. This was evident from the newest survey conducted by Qualcomm. The company shared their results during an event in Bejing. According to Qualcomm, 83% of users want more than 20 hours of battery life from their notebooks, and 60% of users would like to have high-speed 4G LTE mobile connectivity.
The Connected PC platform aims to solve both of the problems. What those survey takers likely were not asked was if they are willing to trade off performance for longer battery life.
Of course earlier this year, Qualcomm revealed that their flagship Snapdragon 850 SoC will be able to run Windows 10 much better than the Snapdragon 835 chipset. The company said that Snapdragon 850 SoC will be able to achieve speeds up to 3Ghz which is impossible for any other existing mobile processor.
We don't have any word on when Snapdragon 850 SoC based devices will hit the market. However, if you're currently looking for Connected PCs then there are a few available in the market but they run on Snapdragon 835.
Via: Windows Latest