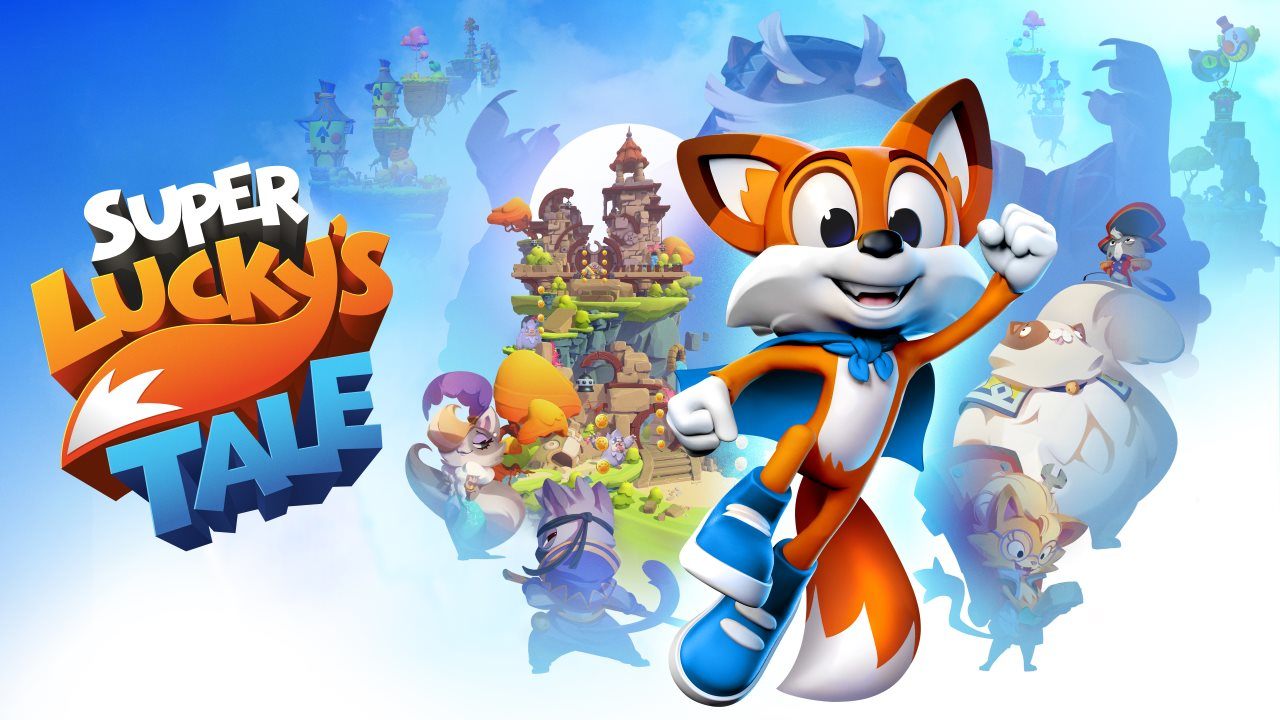 Update: Surprise! Xbox just officially announced it now.
---
An unexpected expansion for Super Lucky's Tale appears to have released yesterday. One Reddit user found its listing on the Xbox Store and a quick look at its Microsoft Store page confirms that you can indeed purchase a new DLC for the game.
Microsoft Studios nor developer Playful Corp. have announced this expansion, but you can click here to purchase it for $4.99.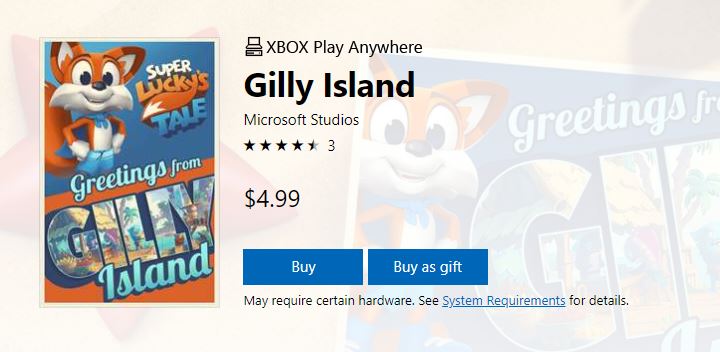 "Fresh from his victory over Jinx, Lucky is looking forward to a day off in good old Foxington. But the Book of Ages has other plans, and Lucky is once again pulled in, this time emerging into the tropical paradise of Gilly Island. Despite its beauty and renown as an award-winning vacation spot, it's quickly apparent that something is amiss on Gilly Island. Lucky learns that Lady Meowmalade has hijacked the islands to throw the greatest (worst) party ever seen as she celebrates the release of her latest single. Now Lucky must rescue the islands and its vacationers from Meowmalade's chaos before it ruins their fun and ultimately wrecks havoc to all the worlds within the Book of Ages."
This comes over a week after the game's official Twitter account tweeted that players would be seeing Lucky again, although it was not specified if they were teasing a sequel or DLC. Seeing as Gilly Island just released out of the blue, the tweet could have been referring to it.
Super Lucky's Tale was just added to Xbox Game Pass this month. If you don't already own it and don't have Game Pass, it is regularly priced at $29.99 on the Microsoft Store. Super Lucky's Tale is currently on sale, however, so you can pick it up over the next five days for just $19.49.