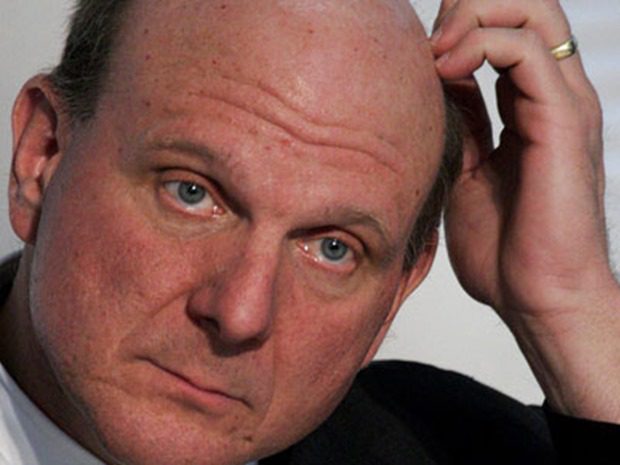 In an interview with Business Insider Steve Ballmer expressed some reservation about Microsoft's efforts in Mobile.
He noted that Microsoft was doing really well in the cloud, and was competing directly with Amazon, which has become the dominant company in the sector.
He however felt Microsoft should also have a good presence on the client side, saying:
From a client perspective, I really think the work Microsoft's doing with Surface, with HoloLens, with Xbox, that stuff's absolutely essential to the company's future. Because innovation in the future will either be from the cloud out to all devices, or from devices as supported by software in the cloud. I think it's important for Microsoft to participate both ways. I think you see that with the work the company's pioneering with Surface, even more so with HoloLens and Xbox.
One such client is mobile devices, and there he notes CEO Satya Nadella has gone a different direction from when Steve Ballmer was CEO, saying:
…the company really has to chart a direction in mobile devices. Because if you're going to be mobile-first, cloud-first you really do need to have a sense of what you're doing in mobile devices. I had put the company on a path. The board as I was leaving took the company on a path by buying Nokia, they kind of went ahead with that after I told them I was going to go. The company, between me and the board, had taken that sort of view. Satya, he's certainly changed that. He needs to have a clear path forward. But I'm sure he'll get there.
With the purchase of Nokia's mobile division Steve Ballmer hoped to directly support Windows mobile with a wide variety of handsets sold at low prices.  This peaked in Q4 2014 when Microsoft Mobile sold 10.5 million Windows Phones.
Satya Nadella has been quite clear about his ambition that Windows Mobile would resemble the PC market much more, with Microsoft showing the way, but with 3rd party OEMs being the bulk of the market. It remains to be seen however if this strategy will ever achieve the same now heady volume heights again, with Microsoft selling only 4.5 million Windows phones in Q4 2015, and expecting to sell even less in Q1 2016.