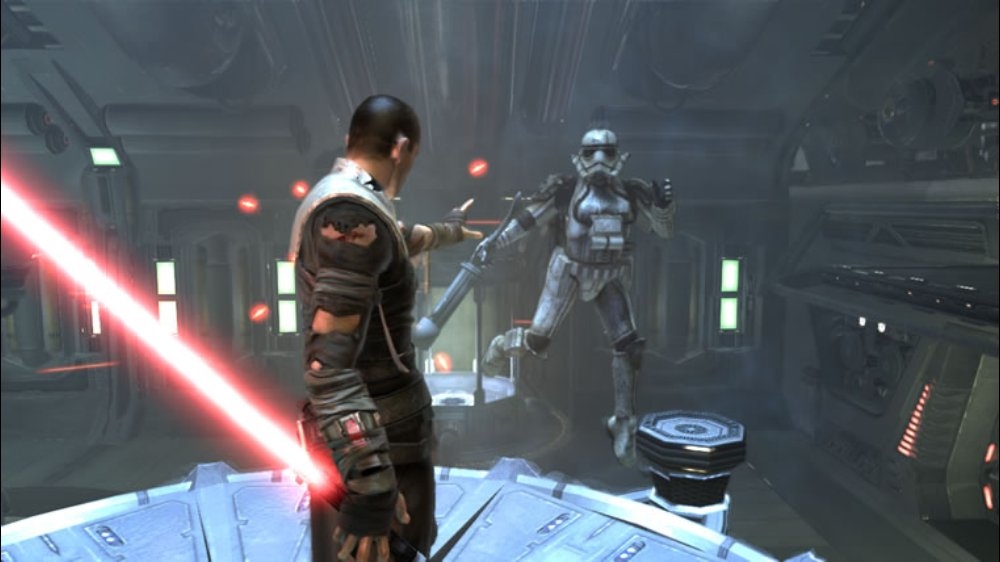 With the release of Xbox One Backward Compatibility, consumers can play some of their favorite Xbox 360 titles on their Xbox One, with more titles being added regularly to the list of available games. Microsoft today added two more Xbox One Backward Compatibility titles, Star Wars: The Force Unleashed I & II.
Star Wars: The Force Unleashed:
The Star Wars saga continues in Star Wars: The Force Unleashed! Take on the role of Darth Vader's "Secret Apprentice" in a new chapter of the saga set during the largely unexplored era between Star Wars: Episode III Revenge of the Sith and Star Wars: Episode IV A New Hope. Unleash over-the-top Force powers and devastating attack combos on enemies with unique behaviors and reactions every single time you play. Metal bends like metal, wood splinters like wood, and glass shatters like glass as you unleash the Force like never before. Scour the galaxy and defeat Jedi Masters on familiar worlds, including Cloud City, and on strange new worlds, such as the junk planet Raxus Prime. Destroy all who stand in your way in your ultimate quest to do Darth Vader's bidding. Star Wars: The Force Unleashed allows you to feel the power of the Force like never before in a brand new Star Wars story where your decisions could change the ultimate destiny of the galaxy.
Star Wars: The Force Unleashed II:
Betrayed by Darth Vader for the last time, Starkiller has escaped and faces a new journey to find his true identity. Unleash fury – wield dual lightsabers and new force powers to crush your enemies. Unleash truth – sequel to the award-winning story, continue the epic Star Wars saga. Download additional content for Star Wars(TM) The Force Unleashed(TM) II to experience new adventures as Starkiller.
How to install and play Xbox 360 backward compatible games on your Xbox One
Disc: For disc-based games that are a part of the Back Compat game catalog, simply insert the disc and the console will begin downloading the game to your hard drive. After the game has finished downloading, you will still need to keep the game disc in the drive to play.
Digital: The digital titles that you own and are part of the Back Compat game catalog will automatically show up in the "Ready to Install" section on your Xbox One, and once they are installed they will show up in the Games section of your Xbox One.