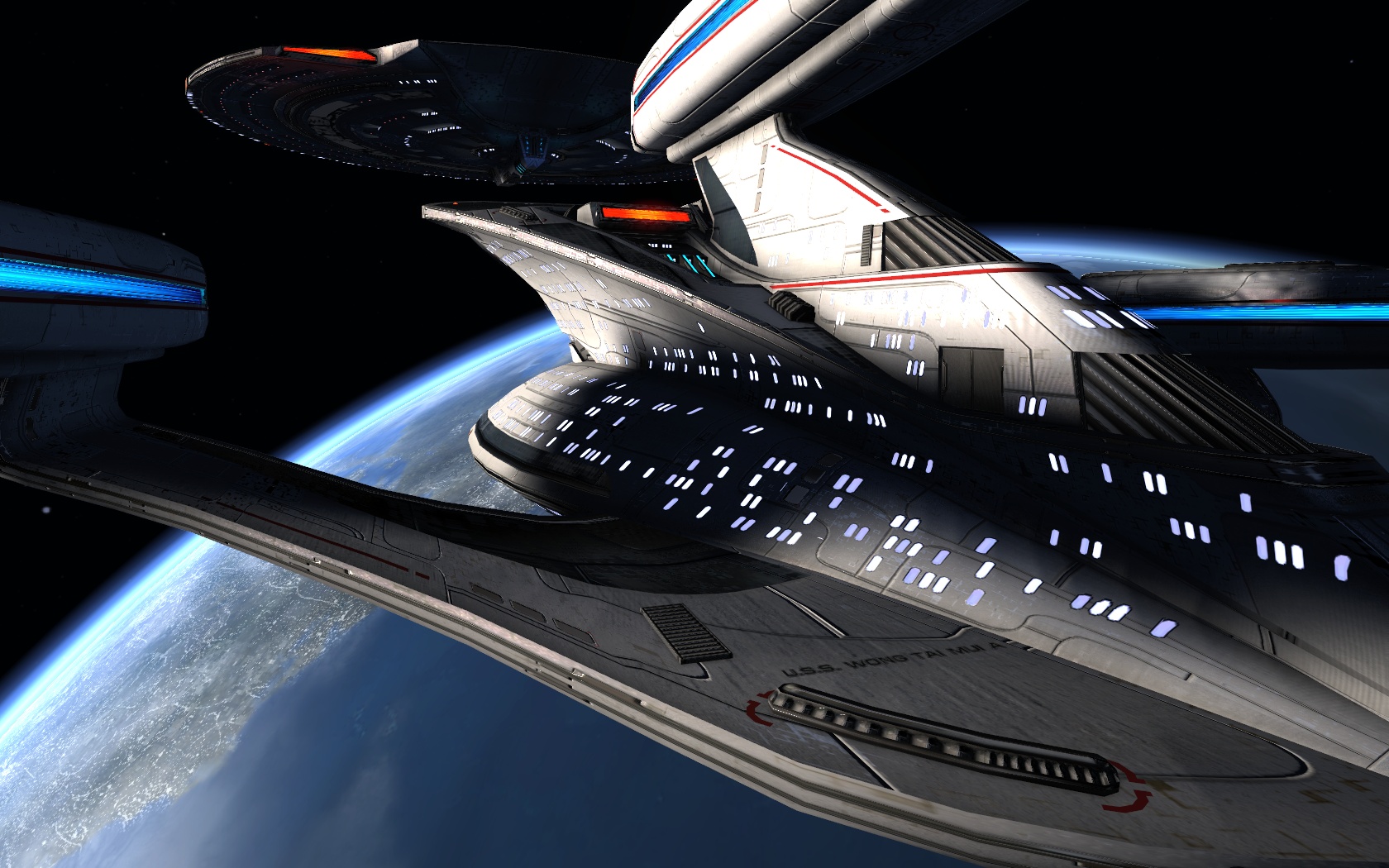 Cryptic Studios today announced that 'Star Trek Online: Fleets' expansion is now available on both Xbox One and PS4. The update brings new updates and gameplay options including Fleet Holdings, the Admiralty System, Duty Officers and the Research and Development System. The full list of updates include:
Fleet Holdings – Fleet members can work together to build a full-scale Starbase, Romulan Embassy, Dilithium Mine, Dyson Sphere Spire as fleet member-only social areas. Building these facilities also grants access to various bonuses, high-end gear and daily missions.
Admiralty System – Players who have reached the rank of Admiral can send their inactive starships on missions to bring back rewards.
Two New Reputations – Task Force Omega and Iconian Resistance include a variety of new queues to play and new end-game gear to earn for your captain and starships.
Duty Officers – Captains can delegate tasks and away missions to their standard crew members for rewards, while they continue to travel through the final frontier.
Research and Development – This system allows players to craft standard and unique items through a variety of schools, while also providing exciting crafting tier progression bonuses.
Star Trek Online is a free-to-play massively multiplayer online game where players can pioneer their own destiny as Captain of a Federation starship, become a Klingon Warrior and champion the Empire through the far reaches of the galaxy, or rebuild the Romulan legacy as the commander of a Romulan Republic Warbird. In Star Trek Online, players have the opportunity to visit iconic locations from the popular Star Trek universe, reach out to unexplored star systems and make contact with new alien species. Star Trek Online is currently available on PC, PlayStation®4 and Xbox One.