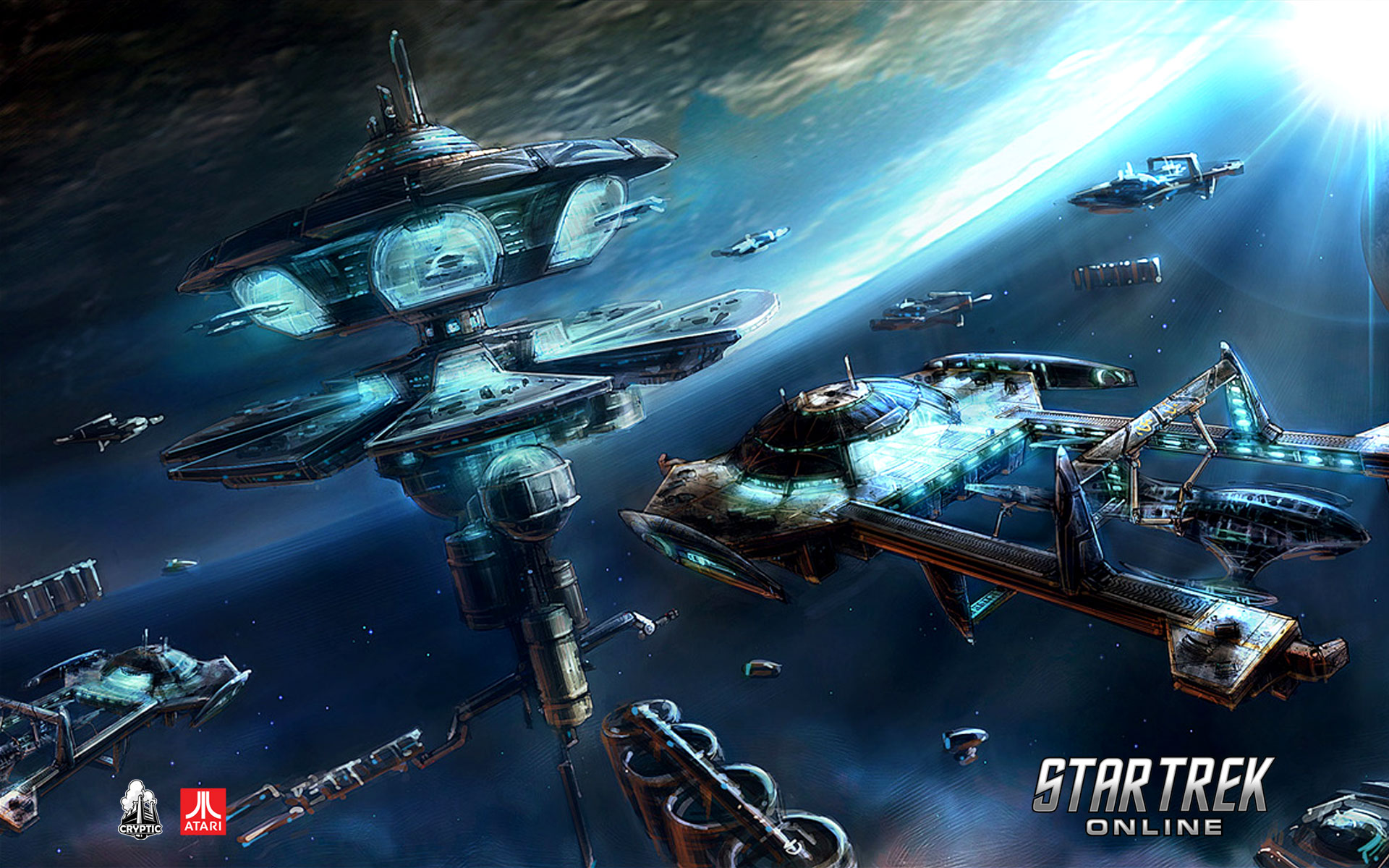 After having been available on PC since 2010, "Star Trek Online" will finally hit Xbox One and PS4 on September 6. The game will be free to download on both consoles, along with all 11 seasons, more than 130 episodes, and any other content added over the years. The Star Trek Online team announced and confirmed the release date for consoles at the 50th Anniversary.
You can read the description from the Steam page for the game below.
In Star Trek Online, the Star Trek universe appears for the first time on a truly massive scale. Players take the captain's chair as they command their own starship and crew. Explore strange new worlds, seek out new life and new civilizations, and boldly go where no one has gone before in this ever-expanding online universe.

Key Features:

Free-to-Play – Play a triple-A MMO experience without cost. Play from level 1 to 60 free of charge! There is no box price and no mandatory subscription. Enjoy Star Trek Online as you like, when you like.
Become part of Star Trek – In Star Trek Online, you will get to visit iconic locations from the popular Star Trek fiction, reach out to unexplored star systems, and make contact with new alien species. With Episode Missions, every moment spent playing Star Trek Online will feel like a new Star Trek episode.
Adventure in the Final Frontier – Explore strange new worlds and seek out new life and new civilizations in a vast, expanding universe. Establish contact with new races, discover resources, and uncover mysteries that will influence Star Trek's future.
You Are the Captain – Travel into the depths of space, across exotic planets, and even inside starships! Partake in epic space battles and lead away teams across unknown worlds, interacting with allies and battling enemies.
Duty Officers – Actively manage the unsung heroes of a starship and delegate assignments. Collect and trade officers with fellow captains to help a crew of legend. Earn special rewards, accolades and even advance in rank!
Total Customization – Using Cryptic's Total Customization technology, every ship can be customized, from color to construction. What's more, anyone can create a unique alien species in Star Trek Online. Leave your mark on the Star Trek universe!
Forge Your Own Strange New Worlds – With The Foundry, players can create and build brand new missions and stories to share with friends and the entire Star Trek Online community. Use the specialized toolset to create missions in space or on the ground. Craft custom missions, or really take your creativity to the next level by designing an entire series of episodes from the ground up!

Agents of Yesterday Expansion

Features:

Protect the Past – Agents of Yesterday allows players to embark on a brand new journey in Star Trek: The Original Series. See familiar characters and locales while commanding 22nd Century starships inspired by the Series that started it all.
Save the Future – Bringing all of the various Star Trek timelines and universes together, Agents of Yesterday sends players to the past to secure the timeline against interference. Play as a Temporal Agent and prevent enemies from changing the past…and the future.
New Starships – Command starships from every era! From the famous 22nd Century Constitution-class Cruiser to the 31st Century Chronos-class Temporal Dreadnought. With designs taken straight from the eras and inspired new designs, there's a unique ship for every Captain.
New Specialization Tree – Become a Temporal Agent, gain the ability to manipulate time, and ensure the timeline is protected against those willing to destroy the past and reshape the future.
New Special Task Force Missions – Some battles are simply too big for just one Captain. Join up with other Captains and take on all new challenges in space and on the ground!
An Authentic Trek Experience – Featuring Chekov, Daniels, and more characters straight from the TV shows and movies voiced by the actual actors and actresses, Star Trek Online provides an unparalleled story experience.

Join us in Star Trek Online, and boldly go where no one has gone before!
You can read a Q and A with the Star Trek team and GCE here. Or check out the Official Console Announcement below!