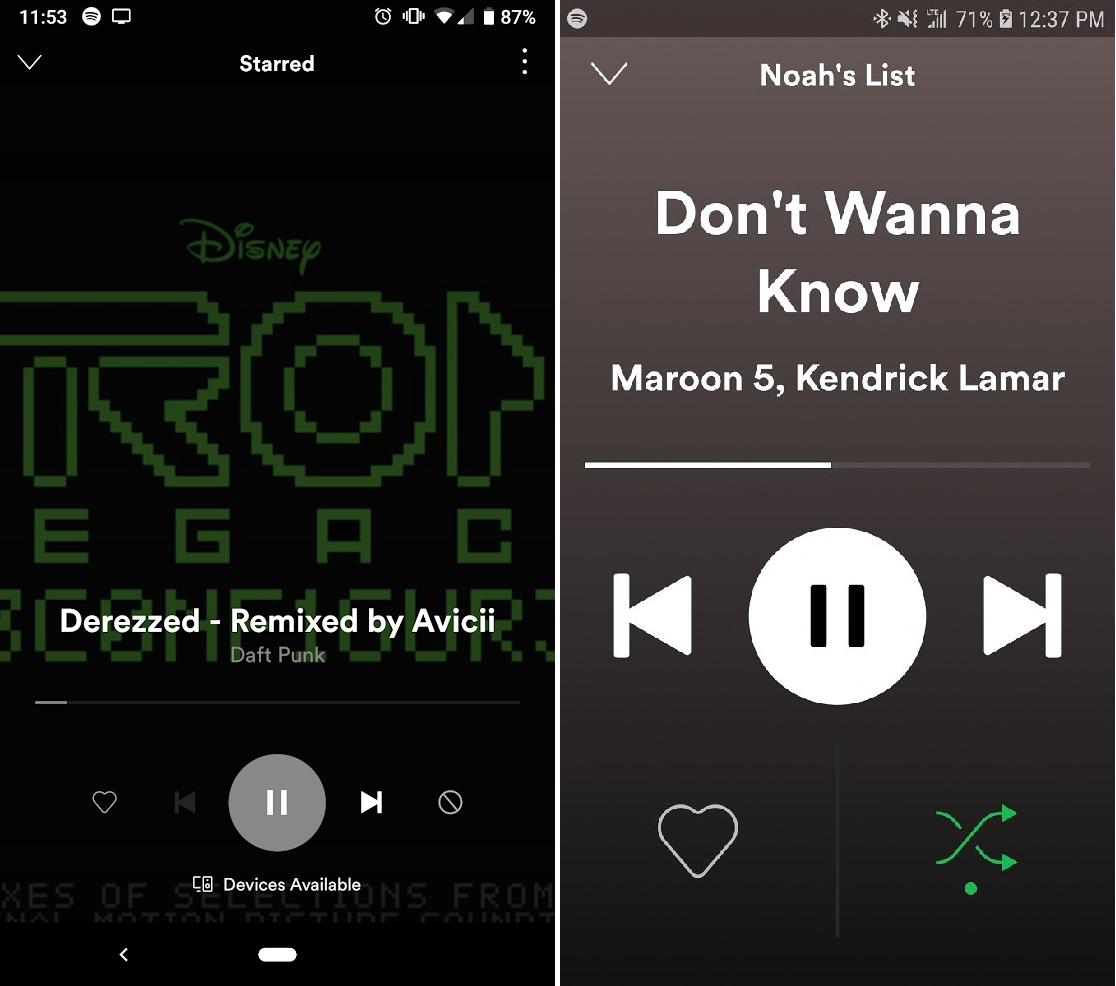 Spotify might be testing a new "Safety Mode" UI which is just a stripped down version of the original app. The new UI was recently reported by a user who spotted it on iOS and Android devices.
The new "Safety Mode" UI will only show essential information like the playlist name, song title, artist, basic controls, and options for heart and shuffle. This will allow the driver to concentrate on driving and not on the app. However, the app can't distinguish between a car speaker and a normal Bluetooth connection. Spotify also noted that the new UI is available for just 3% of the users and is temporary.
This surely is a great step to ensure the safety of the drivers but need to improve before it can be rolled out to the public.
Via: XDA Developers