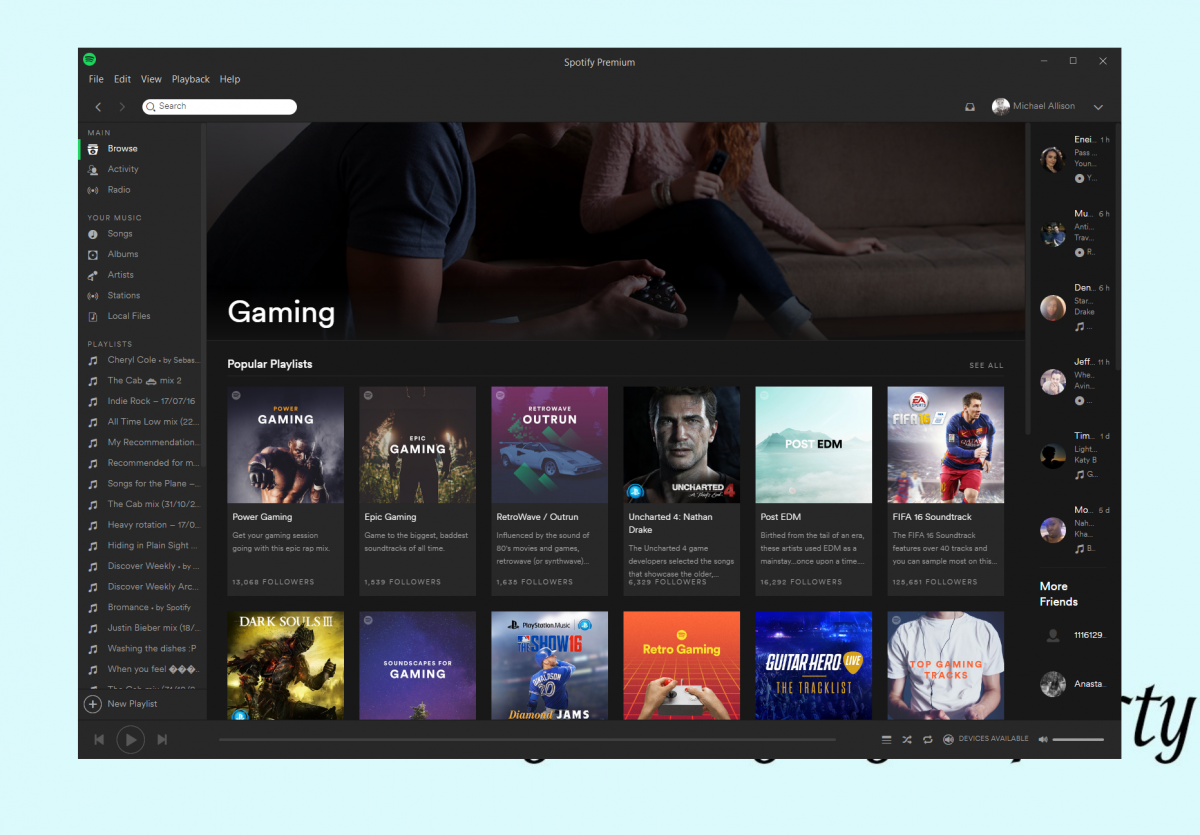 Music is often used as an accompaniment to other forms of activity – like gaming. While most games come with their own built-in soundtracks and musical scores, some gamers prefer to play their own music over the game soundtracks.
Others still prefer to play other gaming soundtracks to set the mood . To that end,  Spotify is adding its own new gaming category to the browse section of their music app.
This gaming category collates playlists from gaming websites, and others which are focused on gaming and music which goes well with gaming. Microsoft's Groove Music does have something similar in the Explore tab for Groove Subscribers, but we're going to have to give this one to Spotify. The sheer quality and quantity of the playlists offered by Spotify in this area outstrip Groove's offering, making it the choice for gamers who rely on curation for their audio.
There's no update needed, you should simply the new category in the Spotify app on your Windows Phone Spotify App, Windows Desktop app, the web, iOS or Android today in Spotify supported regions.
Download Spotify for Windows Phone below and desktop here: