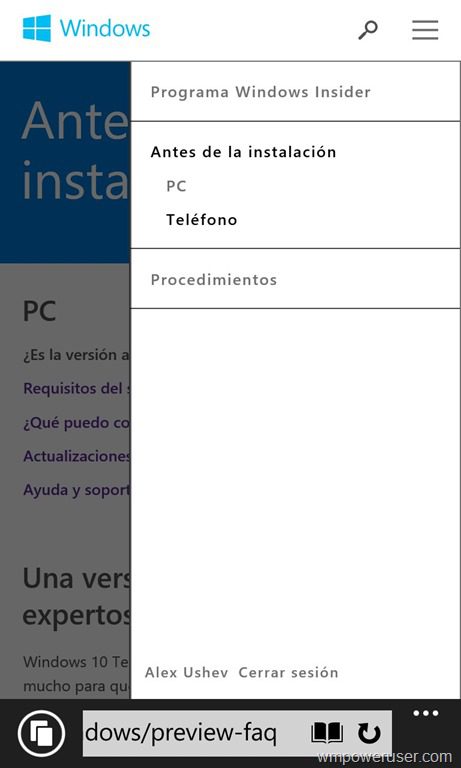 There are many rumours suggesting the Windows 10 Mobile Technical Preview will start rolling out this week, and now we have a glimpse of support for this, with some changes present on the Spanish Windows Insiders app.
As can be seen in the screen shot above, the page, which can be reached via the Windows Insider app on Windows Phone, is now talking about what's needed Before Installation on your phone.
At present that link does not lead anywhere, but hopefully we will still be seeing Windows 10 on phones in the wild in the next few days.
Thanks Alex for the tip and screen shot.