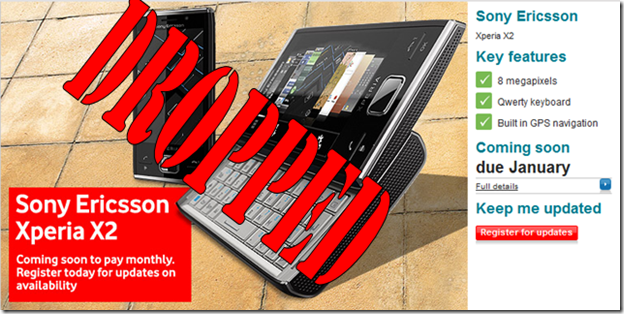 We have been able to confirm that the much delayed Sony Ericsson Xperia X2, which was meant to be exclusive to Vodafone UK, has now been officially dropped.
In an e-mail circulated internally yesterday, staff were told the handset will no longer be sold by the carrier.
This move is likely to be a nail in the coffin for the troubled handset, which has seen an ever lengthening route to market, and we will likely see any already manufactured stock being sold off by small dealers, as we have seen yesterday.
We will ping our Sony Ericsson rep for comment, but I think its relatively safe to say:
Xperia X2 – RIP 4-1-2010