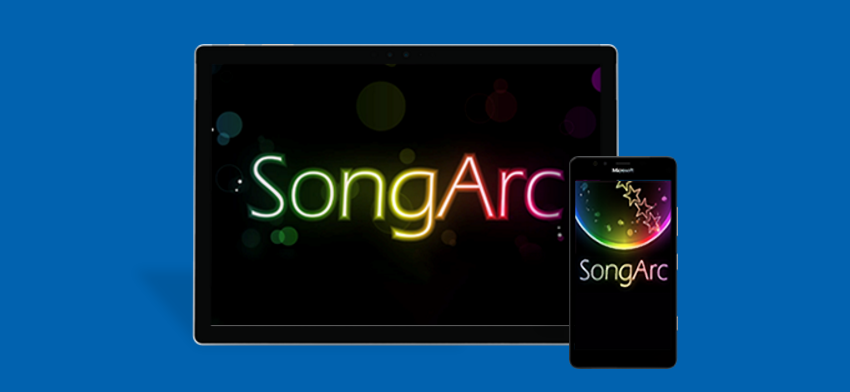 SongArc is now a UWP for Windows 10. The company today released the new Windows 10 UWP as a new update to its existing app for Windows Phone. With the latest update, you can use SongArc on your Windows 10 PCs, Tablets, and of course, Mobile. In a blog post, SongArc's CEO shared how the company developed the new UWP, stating:
The SongArc story begins with Xamarin's MonoGame cross-platform game engine. While the team created the game first on Windows due to centralized resources and enthusiastic beta testers, Andras says that the cross-platform focus was a priority from Day One.

"Over 90 percent of the game is shared cross-platform, not re-written," he said. "That was a huge time-saver."

That allowed the team to experiment with the input methods and gestures that became crucial to the gaming experience.
In case you don't know about SongArc, here's an excerpt from the app's description:
Experience music like never before with SongArc — a revolutionary game that brings the music to life! Players can tap shapes that reach an arc and follow the beat. It's also possible to create a number of custom Sheets for each song — that allows players to decide what part of the song they want to emphasize.
You can know more about the SongArc app here, and get the app from the link below.
Developer: Response
Price: Free+