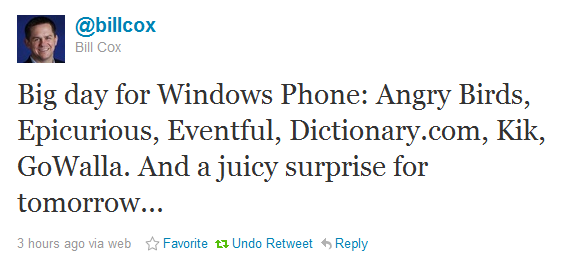 Bill Cox, Senior Director of Communications at Microsoft for the Windows Phone Division has today tweeted that we can look forward to a "juicy surprise for tomorrow".
This is clearly some Mango related reference, and we have of course been expecting to see a release of Mango to developers before the month is out.
Neowin reports that their sources are telling them Windows Phone 7 build 7661.WP7_5_Trial is expected to be released, with the beta hitting App Hub tomorrow.
If this is indeed the case and official updates are released to developers expect Microsoft's developer numbers to swell by at least one tomorrow.  
Via Neowin.com