Is Copilot the best AI companion out there? Help us find out by answering a couple of quick questions!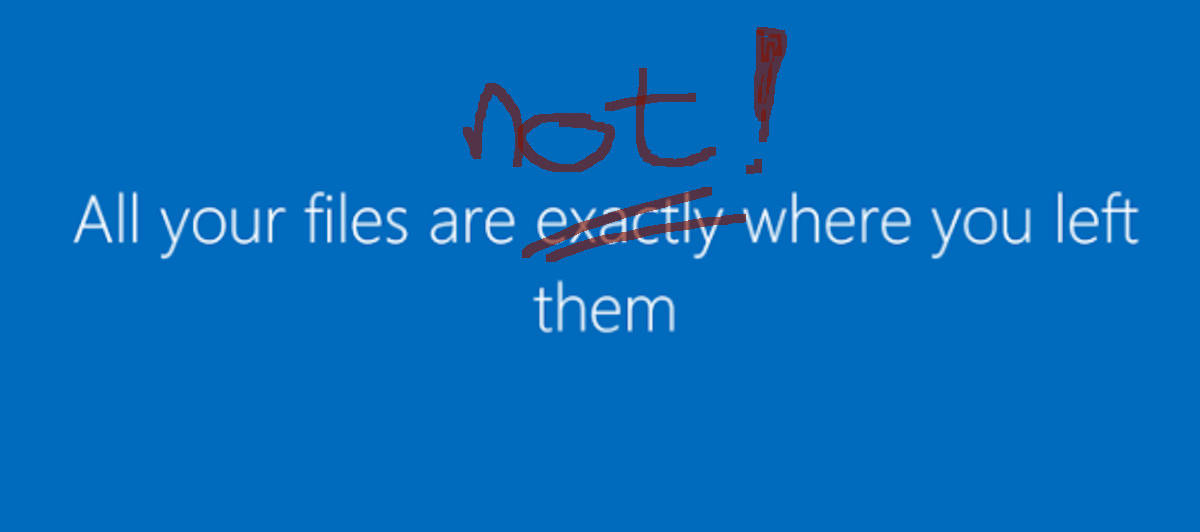 The Windows 10 October 2018 update has started rolling out two days ago, and today we are seeing reports from some users that the update appears to be deleting their documents, including their photos and music.
Heads up to anyone updating windows. Apparently, if you have documents saved in your user directory, i.e. users/JohnDoe, and not one drive, the update will delete EVERYTHING in that location. So if your "Documents" or "Pictures" don't have a one drive symbol, MIGRATE IMMEDIATELY!

— coolKevinator (@coolKevinator) October 4, 2018
The issue appears to be related to some interaction with OneDrive, though the affected users denied implementing Known Folders to move their documents, and their documents appear to be lost instead of being backed up to OneDrive.
As far as I can tell, my computer downloaded the latest Windows 10 update around 3pm today and during that process it unlinked my Documents directory then unpacked its own setup files that overwrote my own files.

I am so angry at Microsoft right now – if this is the case.

— hot metal and methedrine (@MakatiCub) October 4, 2018
To make things worse rolling back the install does not restore the missing files.
It appears if you have done anything non-standard with OneDrive or your My Documents folder it may place your files at risk, and it would be a good idea to have a full backup of your documents before installing the update.
See more complains in this Twitter search here and Reddit here.
Update 1: This appears to be an issue which Insiders have also run into in the past.
Update 2: If you are affected file undelete software as recommended here may be helpful.
Update 3: Due to the issue, Microsoft has now halted the roll-out of the Windows 10 October 218 update.
Are any of our readers affected? Let us know below.
Via Tero Alhonen