They say all's fair in love and copying of features from your fellow social media company, and Snapchat's certainly taking that totally not made up adage to heart.
The firm has added a new feature in the app which lets you type out an @ username in your Story or snap image caption, which then lets other users view the profile of the attached username just by tapping on it.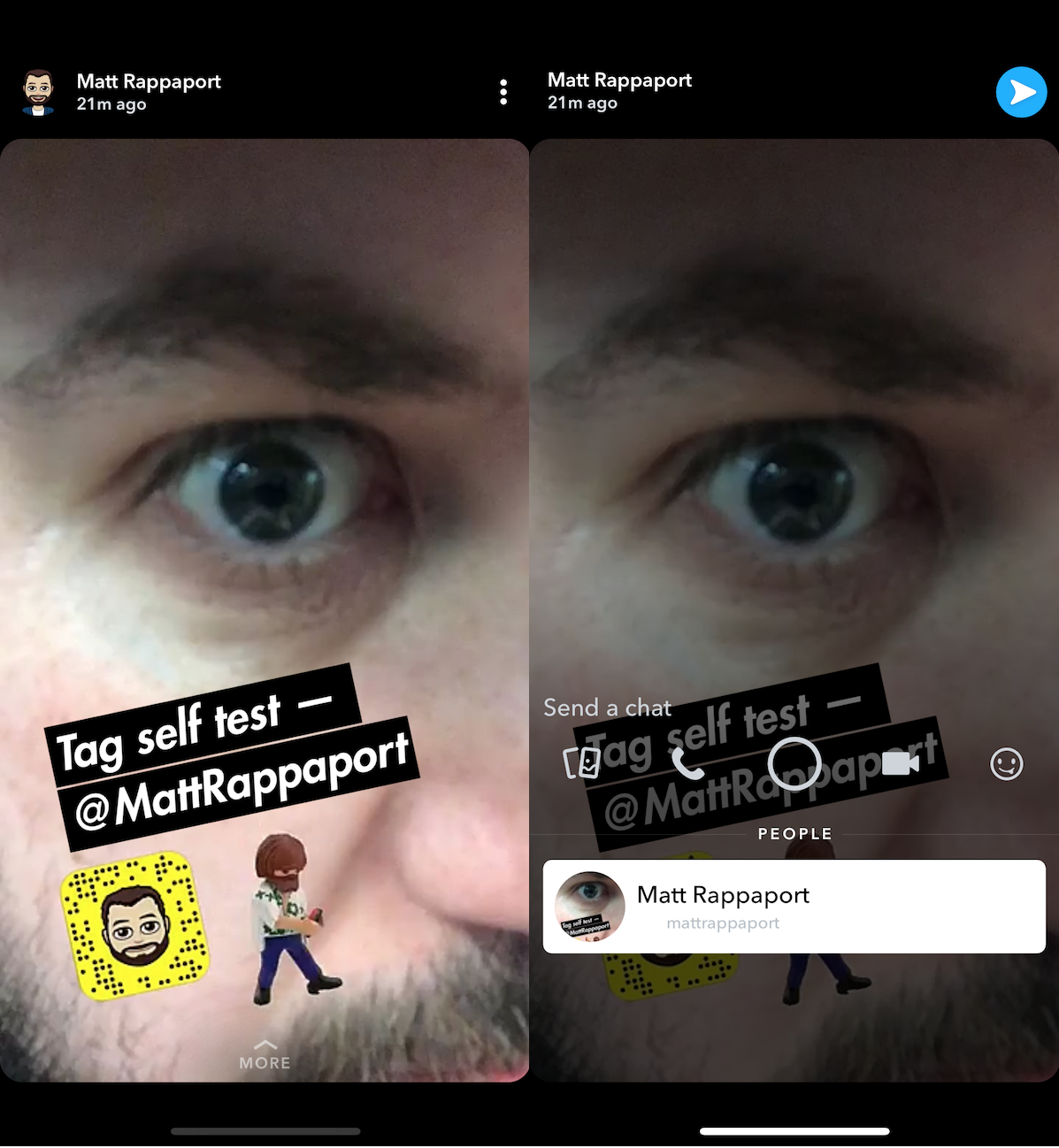 Despite Snapchat pre-dating Instagram's Stories, the firm had not thought to add such an intuitive UI, and indeed then prided itself on its opaque user interface. With competition from Facebook snapping at its heels, Snap is now trying to improve itself and get better to retain users who are fleeing to Facebook's better-designed alternatives.
The firm has not yet rolled this feature out to all users but is still testing it at the moment.
Via The Verge