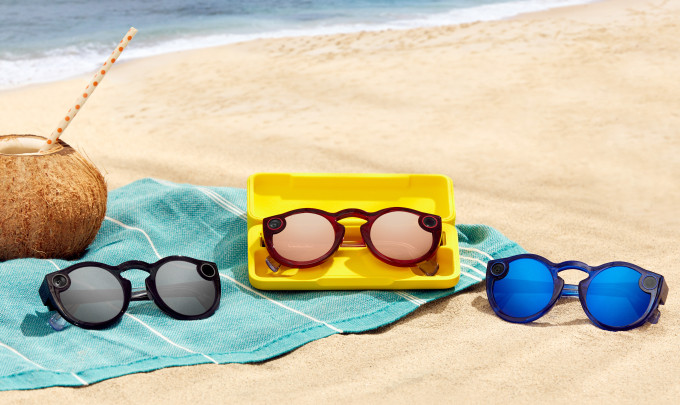 Snapchat has announced version 2 of its Spectacles smart glasses, available today.
Unlike version 1, v2 fixes many of the pain points of the original Spectacles. Launching with prescription options, a smaller pair, a cheaper price at $150, the ability to take photos and work underwater and actually being stylish, Snapchat Spectacles have the potential to actually be something people want to wear.
Snapchat's first attempt failed for a myriad of reasons, selling only 220, 000 of the devices resulting in a $40 million write off. Part of which was due to the price, the other was due to Snapchat overestimating demand grossly. The firm has learned from its mistakes and will likely adjust production according to demand.
But let's be clear, despite all those changes and improvements to both the device and the production process, it still remains a device composed of just potential. Many users aren't going to go rushing out to buy these things, nor is it even clear why they should, hence why they had low engagement rates even among those who bought them.
If you want an omnipresent camera that's stylish, your smartphone is more than necessary, and it also does Snapchat.
It's arguable that Spectacles provide a fun and trendy-ish way for Snapchat to differentiate itself from Instagram. Especially when the firm's primary selling points are being copied and improved on by Facebook. It's however not arguable that this product is much improved over the first one. Enough to make a dent in the market? Only time could tell.
Via TechCrunch