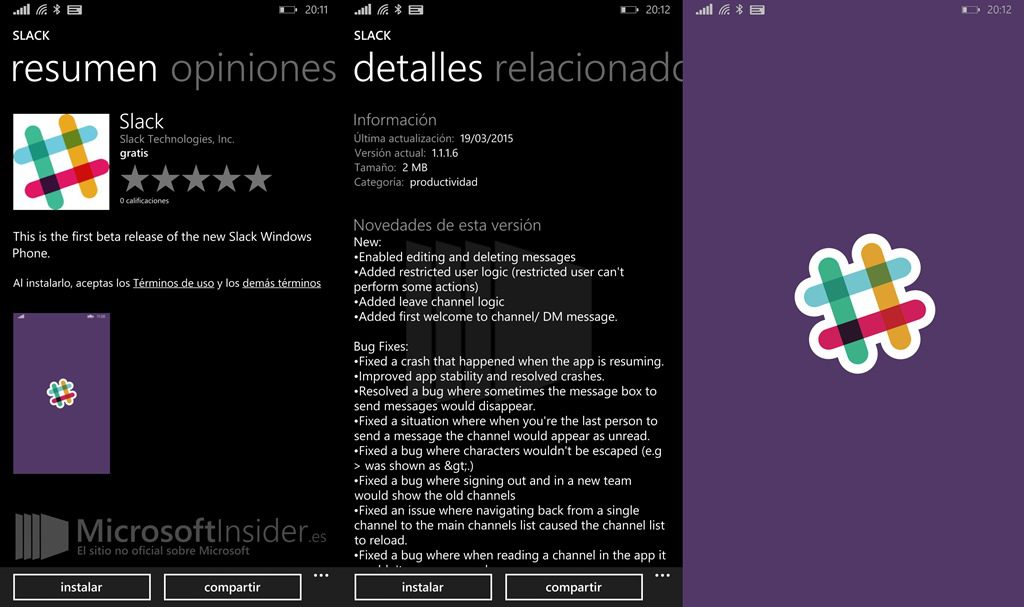 It's been a while since Slack announced that the company is working on an official Windows Phone app. The app isn't available to the public yet, and only users in the closed beta can test it. Unfortunately though, the company hasn't updated the beta app for a couple of months now. I was able to get in touch with a beta tester of the app who told me that the app is "still buggy as shit".
I've also contacted Slack via e-mail and Twitter and they've told me that "We're working hard on it" for a while now. As it seems like, the company may have stopped the development of the app and maybe planning to launch a Windows 10 universal app. Keep in mind there's already an official Slack app for Windows (classic), which is just a web wrapper for their web app. Nonetheless, the company recently tweeted saying that "We'll consider it" when asked about a Windows 10 universal app:
@goodguyayy We're considering it! ????

— Slack (@SlackHQ) July 10, 2015
For now, we'll just have to wait and see what happens next! Until then, if you are a Slack user, are you disappointed that the company hasn't launched the Windows Phone app yet?