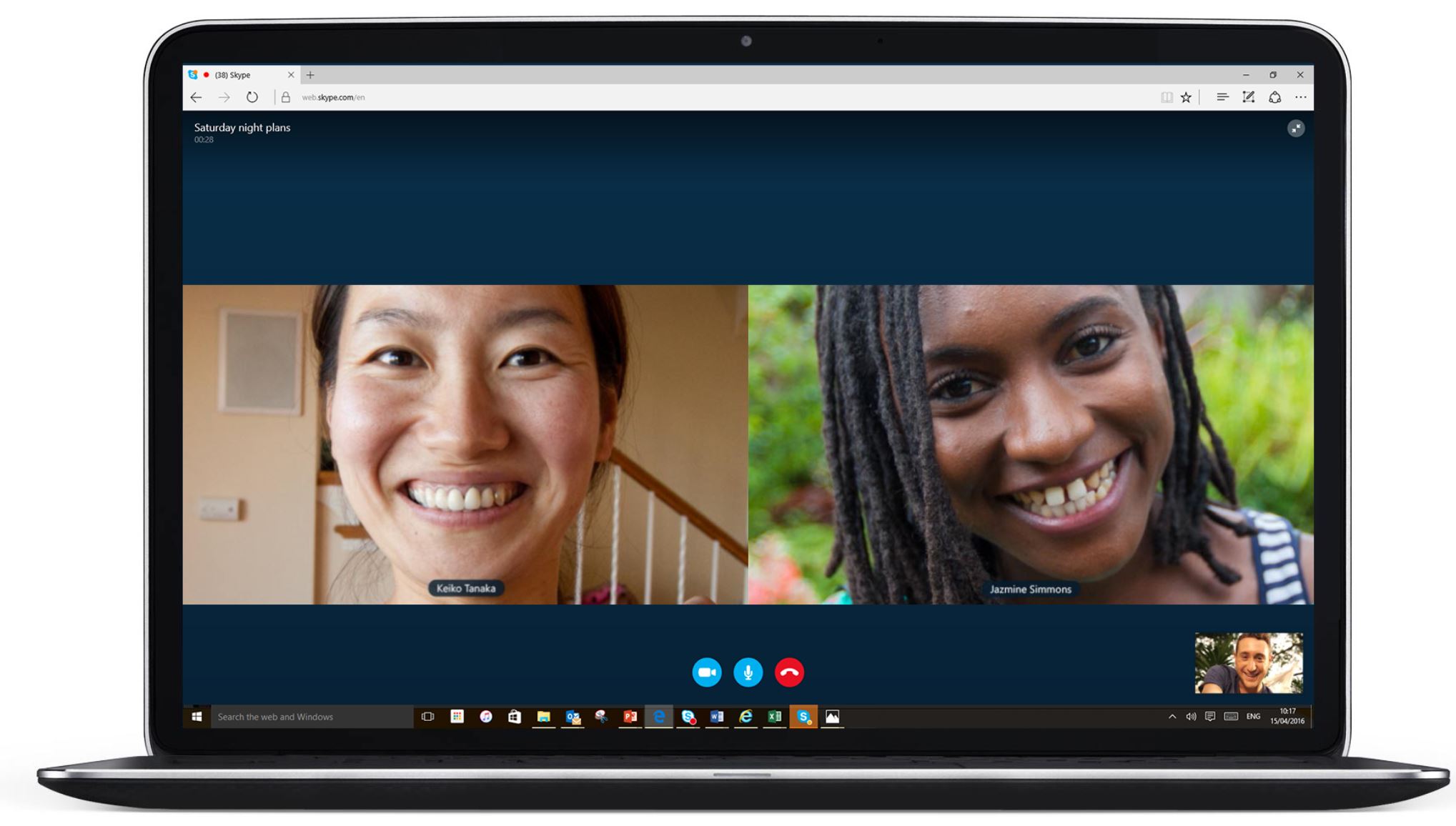 Microsoft today announced that the company is bringing native Skype voice and video calling support to Microsoft Edge on the Web. The new native integration will be available on Skype for Web, Outlook.com, Office Online, as well as OneDrive.com. Currently, Google Chrome and other browsers require a plugin to be able to use video or voice calling on Skype for Web — however, you will now be able to use the video calling feature without having to download an extension or plugin right on Edge thanks to the new ORTC Media Engine. Microsoft stated:
Skype calls on the web are hassle free – for the hundreds of millions of you that use Outlook.com every day, to those that visit Skype.com wanting to make a call or anyone preparing a presentation on PowerPoint online; plugin free calling enables quick-fire chat and collaboration, making it easier to get things done together, with anyone, anywhere. No matter where you are, Skype calling on the web is now just a tap away, right there, ready to go.
Plugin-free video calling isn't available on all versions of Windows 10, and you are required to have Windows 10 Version 1511 (aka November Update) with EdgeHTML version 13.0586 or newer. If you want to try out the new feature, head over to Skype for Web here!head over to Skype for Web here!