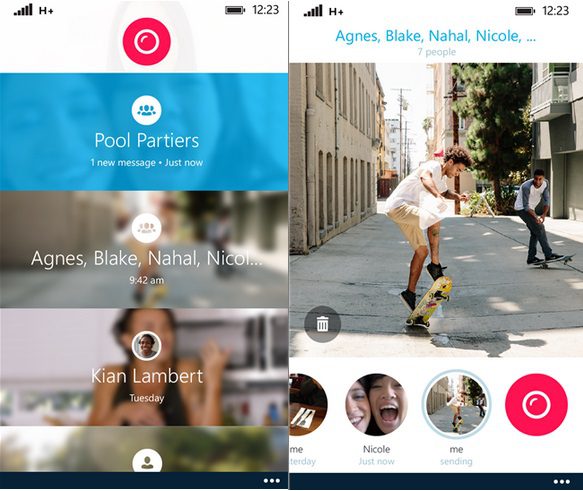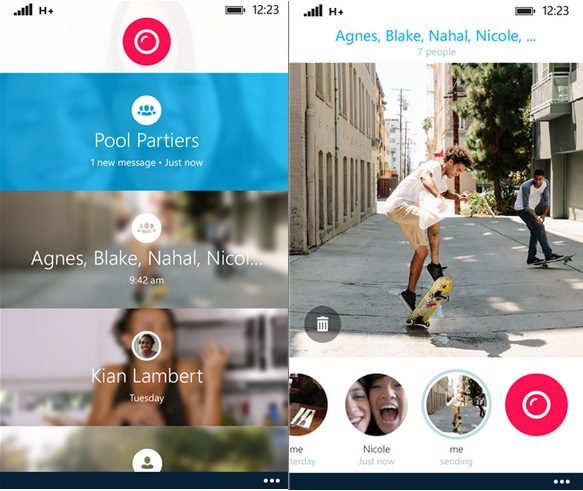 Microsoft today revealed their new video messaging app called Skype Qik. Skype Qik app is now available on all leading mobile platforms, Windows Phone, iOS and Android. However, Windows Phone version will lack one key feature called Qik fliks which will be coming in the future update.
What can you do with Qik?
• Create groups in a flash: grab a bunch of friends from your phone's address book and start a private chat.
• Pre-record and send video clips (Qik Fliks): can't respond right away? Thumbs-ups, smileys and more, starring you.
• Erase your message and it disappears from the conversation.
• Keep it fresh—messages are automatically erased from Qik after two weeks.
• Start a conversation any time—no login, usernames, or passwords needed.
Download it here from Windows Phone Store for free.