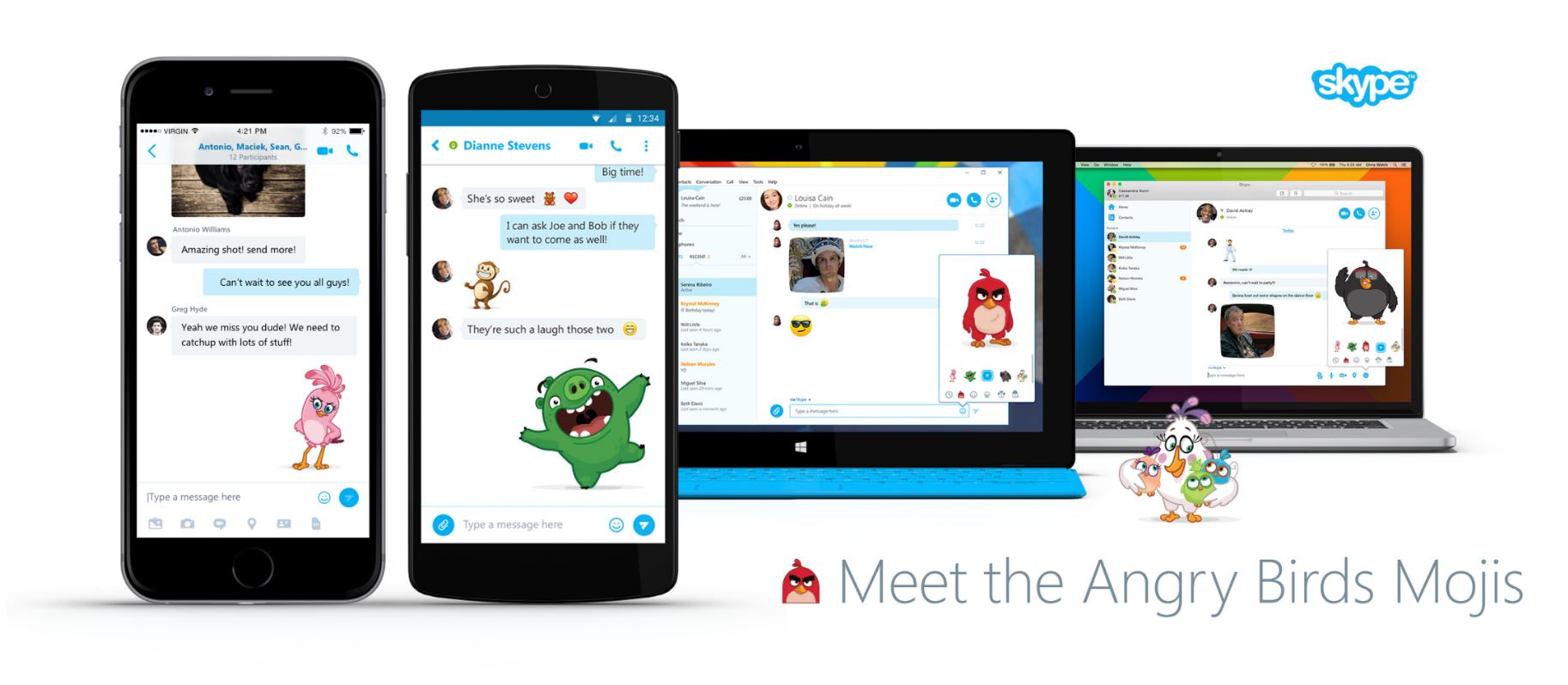 Microsoft today announced some new Mojis for Skype. The company today announced the new Angry Bird Mojis on Skype, which is available on Windows, Mac, Android, iOS, as well as the Web. Mojis is one of the newest things Microsoft added to Skype, and they are basically like animated emojis. Microsoft states:
Starting today, the movie-themed birds will begin rolling out to users on the latest Skype app for Windows, Mac, Android, iOS, and Skype for Web. Just go to the new Angry Birds section in the trending tab of the emoticon picker to see what surprises your favorite birds have in store for you and your friends. You may even get some clues as to why the birds are so angry.
Skype says the company will be adding more new surprises from the Angry Birds Movie in the coming weeks, so stay tuned for that. Until then, tell us what you think of the new Mojis in the comment section below.