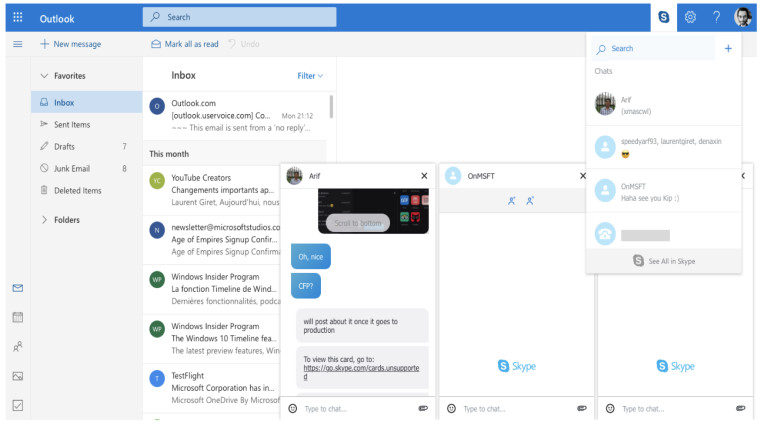 After much complaints, Skype messaging is once again available on the Outlook.com beta site.
The feature was temporarily removed as part of the redesign of the site and was just returned a few days ago.
Unfortunately not in the full, at present only chatting is available, but Microsoft promises further development will take place, saying:
More improvements to the Skype integration will come in the future, but for now, please enjoy the upgraded Skype chat experience!
The non-beta version of Outlook.com, of course, offer voice and video chats, and we can expect these experiences to also be available before the beta site rolls out to regular users.