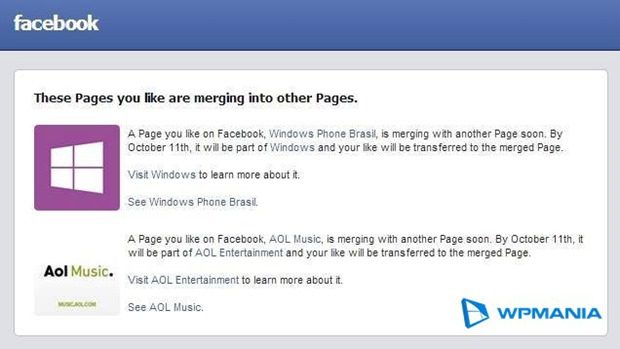 Due to a variety of leaks, at this point it is pretty clear that Windows and Windows Phone will merge with Windows Threshold.
It seems Microsoft in Brazil is a bit ahead of the curve and are already getting ready to merge the official Windows Phone and Windows fan pages.
The news was announced via email from Facebook (above) and WPMania.com.br suggests that it is worth noting that Microsoft never officially confirmed Windows and Windows Phone was merging, making this a somewhat significant sign.
Interestingly it has come to our attention that Windows fans are very often not Windows Phone fans (which makes sense given the relative sizes of the communities) which makes us wonder how well the two sides will sit together.
Thanks Cassio and Raony for the tip.
Featured image credit Gabor Dvornik Collisions