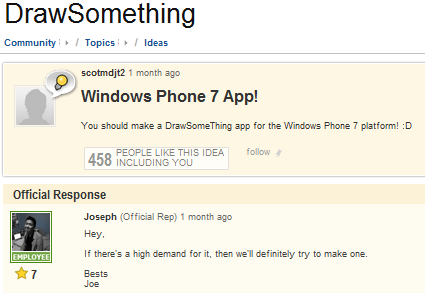 DrawSomething is the latest mobile app rage on iOS and Android. The game requires you to draw and guess words, and can be played either cooperatively or against rivals.
Unlike some developers which has been pretty sniffy about supporting Windows Phone, on their Get Satisfaction support site, OMGPop's support has been pretty clear that they will "definitely try to make one" if there is a high enough demand.
Show your support for bringing this fun social game to Windows Phone 7 by adding your vote on their page here.
Thanks Peter for the tip.