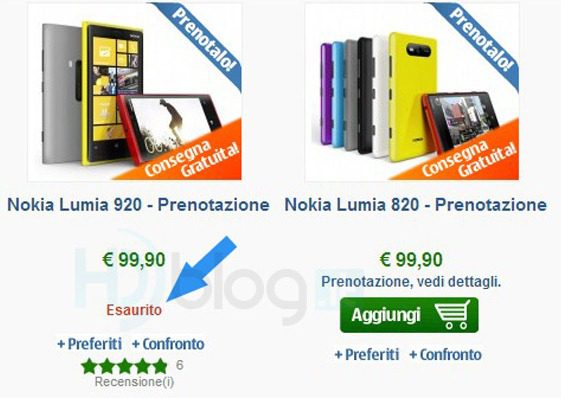 HDblog.it report that the second lot of Nokia Lumia 920 handsets sold out in Italy over the weekend.  The first wave of orders at Nokia's official online shop NStore.it sold out on the 16th, and the company restocked on the 18th, with sales resuming then.
HDblog.it reports that by the 21st this lot has also sold out, in only 3 days, and the Sold Out sign popped up again.
It seems however on this morning's visit the company is again back in business – maybe they are getting used to being in high demand after all.
HDBlog notes these good sales are a significant sign of trust in the company, given that neither the handset not Windows Phone 8 has been fully shown or reviewed.
Read more at HDBlog,it here.