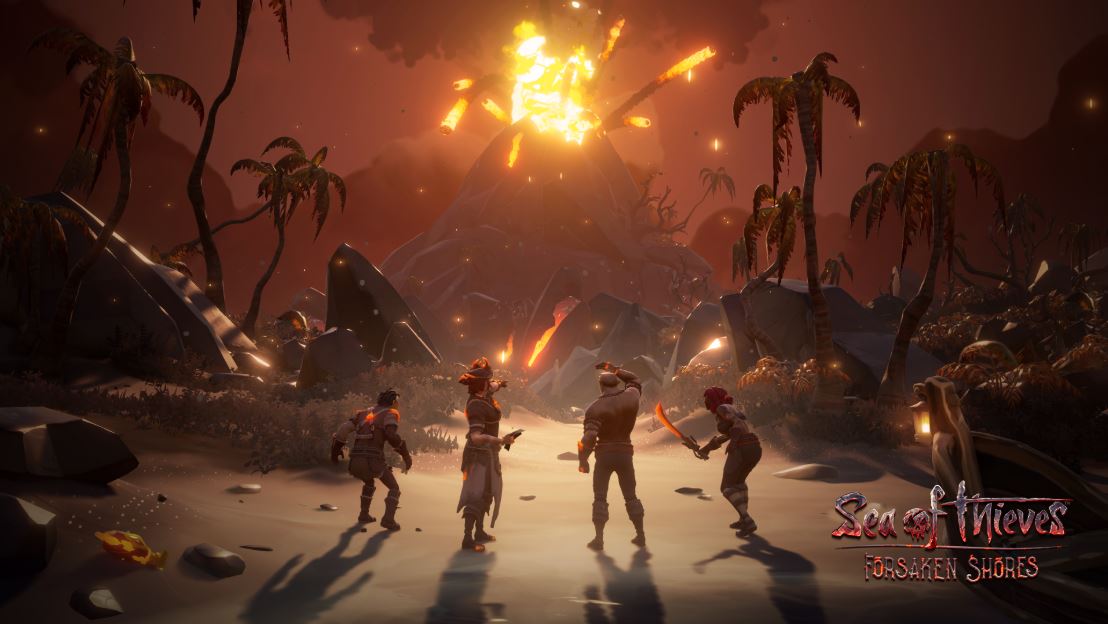 Sea of Thieves' Forsaken Shores update is now available on Xbox One and Windows 10. Rare boasts that this is the game's biggest update yet since its release.
"Forsaken Shores invites players to venture into a new volcanic region called The Devil's Roar. This perilous and challenging area of the Sea of Thieves will have players encountering volcano eruptions raining down hot rocks and flowing lava, terrifying earthquakes, unpredictable geysers that can fling players into the air and dangerous super-heated water around islands."
Your journey to discover what happened to the first crew to venture into The Devil's Roar will be a limited-time campaign only meant to last four weeks.
Via: Xbox Wire