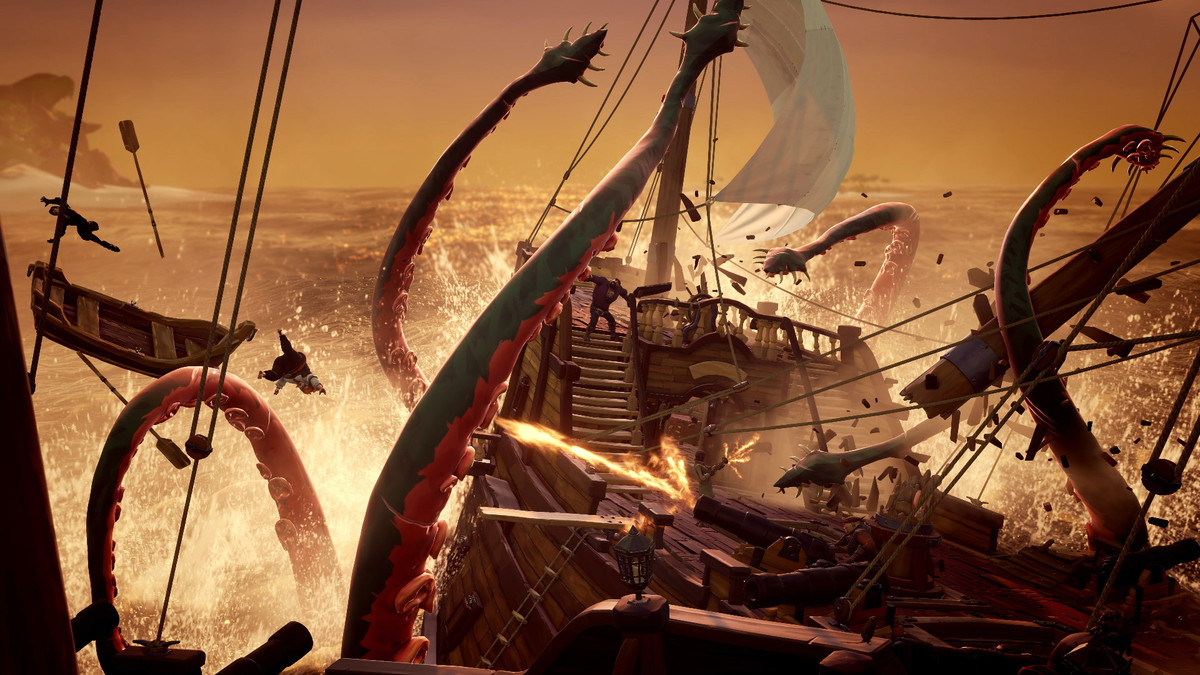 If you haven't been able to get into any previous betas that Sea of Thieves has held, now's your chance. Rare has announced that Sea of Thieves' final beta is now live and it is open to everyone on Xbox One and Windows 10.
The final beta begins today, March 9 and lasts through Sunday, March 11 at 10AM GMT (6AM ET).
As this is Rare's opportunity to test its servers you may run into a few issues, so be patient as Rare works out all of the kinks. This beta will also test the game's broadest amount of features yet, including Merchant Alliance voyages for the first time. On top of that, Sea of Thieves' Xbox One X enhancements will be available during the final beta as well.
This beta isn't held under any NDA, so you're free to stream and share your stories on the internet.
Sea of Thieves launches in just over a week on March 20 for Xbox One and Windows 10. On the same day as its global release, it will also appear in Xbox Game Pass for subscribers to enjoy. You can pre-order Sea of Thieves on the Microsoft Store for $59.99. For those who don't own an Xbox One yet and want to see what the hype's all about for Sea of Thieves, Microsoft announced a 1TB Xbox One S Sea of Thieves Bundle available for $299.00.