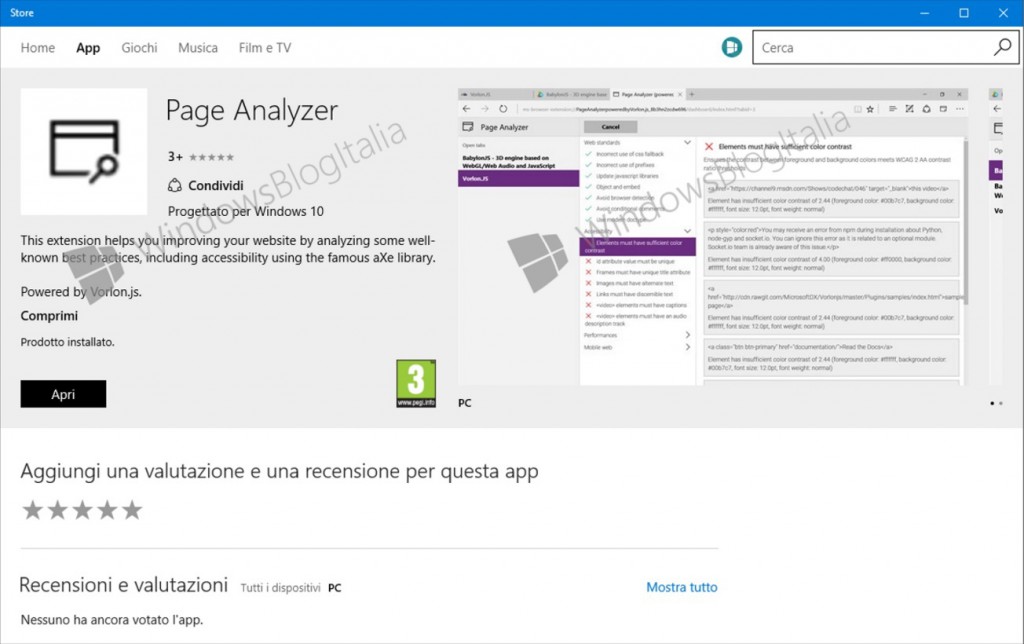 Microsoft is very close to start testing Extensions on Edge with Windows Insiders in Windows 10. The software giant is actually expected to introduce Extensions for Edge with the upcoming Insider Preview build for Windows 10. We believe the company will release extensions from AdBlock, Pinterest, Reddit Enhancement Suite and more at the initial launch. Now, the folks over at WindowsBlogItalia today published screenshots of one of the first Extensions of Edge: Page Analyzer by Voloron.js.
The screenshots show off the Extension's listing on the Windows Store, meaning that the Edge Extensions will be available via the Windows Store — which we already knew for a little while.
For those wondering, Page Analyzer will simply allow web developers to test their website's features, get feedback on best practices, etc.
WBI was able to download and install it, noting they installed like regular apps and had start menu entries just like apps (and could be launched from there) and also buttons on the command bar of the Edge browser, but that they were unable to activate them.
Gallery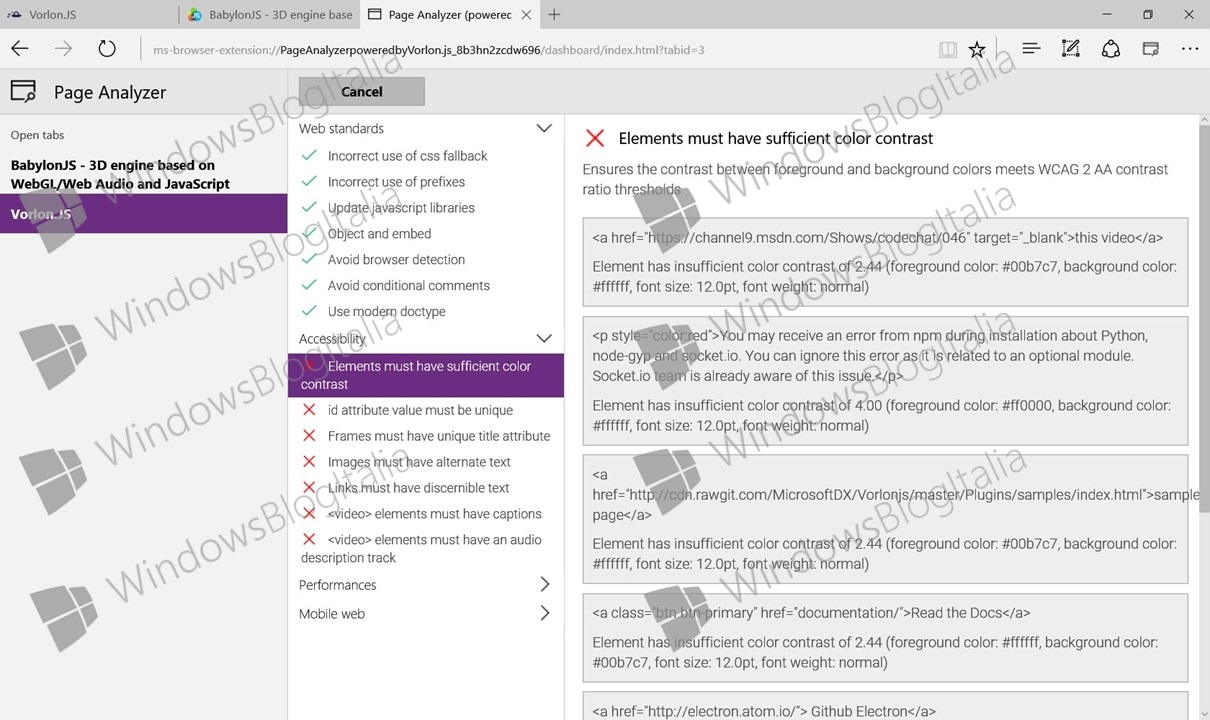 They also note that the extension appears to support ARM processors, which suggests that extension support for Windows 10 Mobile may be closer than we think.
Extensions for Edge should not be too far way…at least for Insiders. Microsoft could possibly release a new Windows 10 build for PCs this Monday, which would be fantastic. Nonetheless, if you are an Insider, are you looking forward to Extensions on Edge? Discuss in the comment section below.