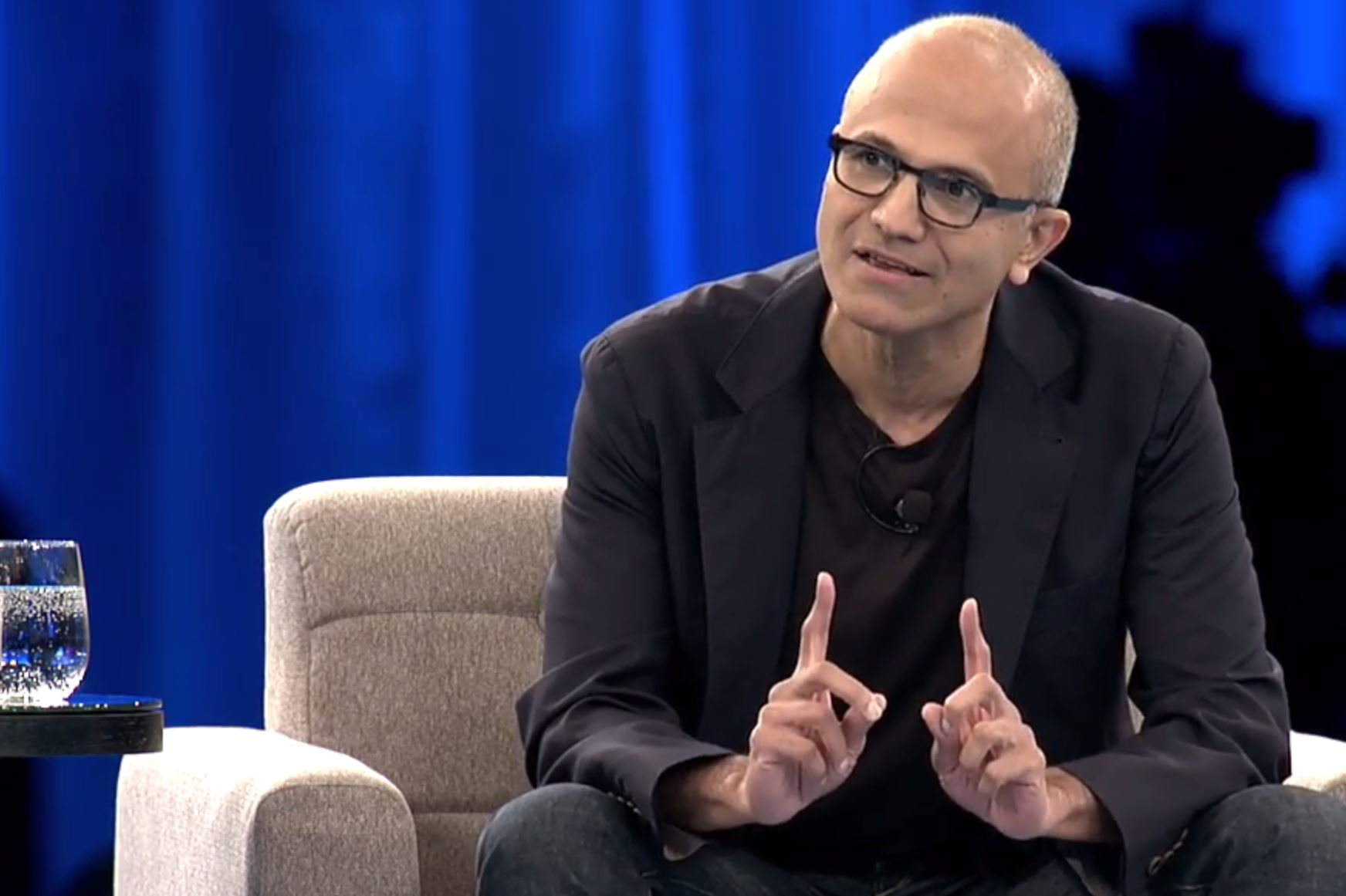 Microsoft today announced that it has formed the new Microsoft AI and Research Group to expand its AI efforts. They are bringing together Microsoft Research with more than 5,000 computer scientists and engineers focused on the company's AI product efforts. They also confirmed that Qi Lu, Executive Vice President of Applications and Services Group inside Microsoft is leaving the company due to health issues. Satya Nadella today sent an email to Microsoft employees about this announcement.
AI and Research Group is formed out of teams from Microsoft Research, Bing and Cortana enginnering, Information Platform Group and Ambient Computing and Robotics team. The rest of the Application and Services Group is now called Office Product Group which includes Office apps, Skype and few others. Rajesh Jha will step into the role of leading the Office Product Group reporting directly to Satya. Gurdeep will transition the Skype team to Rajesh over the coming weeks and he will moving to a new role soon.
Read his full email (from Geekwire) below.
From: Satya Nadella
Sent: Thursday, September 29, 2016 6:01 AM
Subject: Senior Leadership Team Update
Today, I want to share key senior leadership changes.
First, my friend and colleague Qi Lu has made a difficult and very personal decision to leave Microsoft to focus all his time on recovering from health conditions caused by a prior injury. Once Qi recovers, he will continue to serve as a personal advisor to Bill Gates and me. I wish Qi a full and fast recovery in the coming months, and want to thank him for all he has done for Microsoft.
Over the years, I've worked closely with Qi – first as an engineering leader within Bing, later as fellow members of the SLT, and most recently as he led ASG to new heights. The groundbreaking work Qi led during his eight years resulted in many product advances and built the foundation for future innovation across Microsoft. Qi exemplifies what it means to have a deep sense of mission, purpose and authenticity in everything one does. His greatest impact is the people he has inspired. I count myself among them.
As we look ahead, this week at Ignite I focused my keynote on democratizing AI for every person and every organization on the planet. We are on the cusp of a paradigm shift in computing that is unlike anything we have seen in decades. This will lead to artificial intelligence (AI) being infused broadly into our computing platforms and experiences. Advanced algorithms, hyper-scale compute capacity, and the ability to work across massive data sets are what enable us to drive this change in everything we do for customers.
To accelerate this vision, I have asked Harry Shum to lead the Microsoft AI and Research Group, bringing together for the first time our world-class research organization alongside all our AI product efforts. David Ku and the Information Platform Group along with Derrick Connell and the Bing and Cortana Engineering Group will now report to Harry. Vijay Mital and the Ambient Computing and Robotics Team will also be joining Harry's team.
Rajesh Jha will step into the role of leading the Office Product Group reporting directly to me and joining the SLT starting today. Julie Larson-Green and Eran Megiddo will continue in their current and existing charters, reporting to Rajesh. Gurdeep Singh Pall and I have decided this is the right time for him to transition to his next role. Gurdeep will transition the Skype team to Rajesh over the coming weeks.
We have great momentum with Office 365 in both our business results and product innovation and have made dramatic strides in our evolution to offer productivity and communications as a service. We have much to do in support of our ambition to reinvent productivity, and I am counting on this team to move forward with boldness and urgency.
We live in a time when digital technology is impacting, and indeed transforming, every human endeavor and each of our customers. Our mission to empower every person and every organization on the planet to achieve more continues to guide all we do. It is through our mission and activating a growth mindset culture that will enable us to accelerate digital transformation both within our own company and in partnership with our customers.
Finally, I hope you join me for a special Monthly Q&A today at 9:00 a.m. PT. Harry, Rajesh and I look forward to sharing more and taking your questions.
Satya