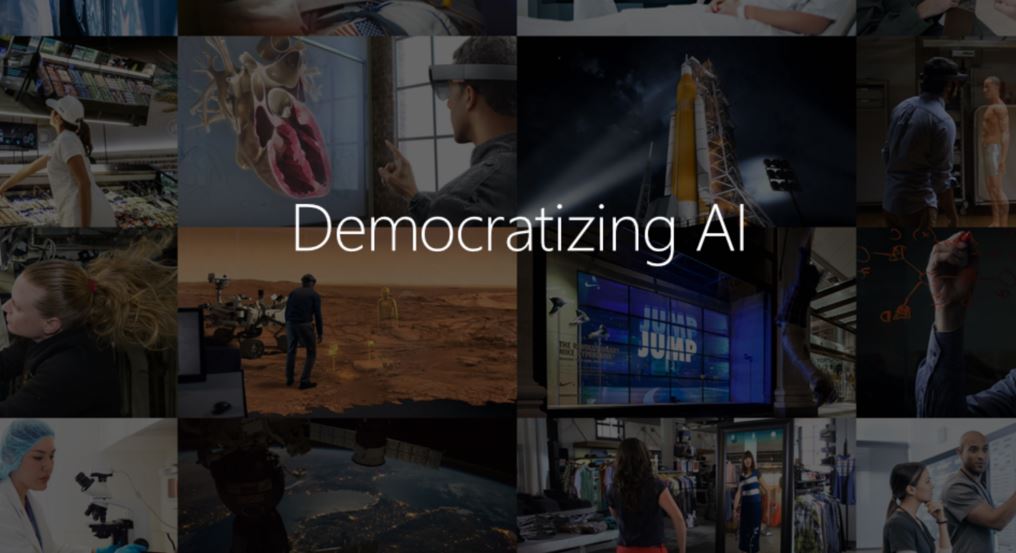 Microsoft today announced that it has formed the new Microsoft AI and Research Group to expand its AI efforts. They are bringing together Microsoft Research with more than 5,000 computer scientists and engineers focused on the company's AI product efforts. The new group will be led by Harry Shum, a 20-year Microsoft veteran who previosuly had leadership roles across Microsoft Research and Bing. He will be responsible for driving the Microsoft's overall AI strategy and forward-looking research and development efforts spanning infrastructure, services, apps and agents. He will oversee AI-focused product groups — the Information Platform Group, Bing and Cortana product groups — and the Ambient Computing and Robotics teams.
In addition to Shum, several of other engineering leaders and teams across Microsoft will join the newly formed group including Information Platform, Cortana and Bing, and Ambient Computing and Robotics teams led by David Ku, Derrick Connell and Vijay Mital, respectively. All combined, the Microsoft AI and Research Group will encompass AI product engineering, basic and applied research labs, and New Experiences and Technologies (NExT).
Satya Nadella's message regarding formation of this new group,
"We live in a time when digital technology is transforming our lives, businesses and the world, but also generating an exponential growth in data and information," said Satya Nadella, CEO, Microsoft. "At Microsoft, we are focused on empowering both people and organizations, by democratizing access to intelligence to help solve our most pressing challenges. To do this, we are infusing AI into everything we deliver across our computing platforms and experiences."

"Microsoft has been working in artificial intelligence since the beginning of Microsoft Research, and yet we've only begun to scratch the surface of what's possible," said Shum, executive vice president of the Microsoft AI and Research Group. "Today's move signifies Microsoft's commitment to deploying intelligent technology and democratizing AI in a way that changes our lives and the world around us for the better. We will significantly expand our efforts to empower people and organizations to achieve more with our tools, our software and services, and our powerful, global-scale cloud computing capabilities."
Microsoft is taking a four-pronged approach to its initiative to democratize AI:
Agents. Harness AI to fundamentally change human and computer interaction through agents such as Microsoft's digital personal assistant Cortana
Applications. Infuse every application, from the photo app on people's phones to Skype and Office 365, with intelligence
Services. Make these same intelligent capabilities that are infused in Microsoft's apps —cognitive capabilities such as vision and speech, and machine analytics — available to every application developer in the world
Infrastructure. Build the world's most powerful AI supercomputer with Azure and make it available to anyone, to enable people and organizations to harness its power
The Microsoft AI and Research Group is hiring for positions in its labs and offices worldwide.