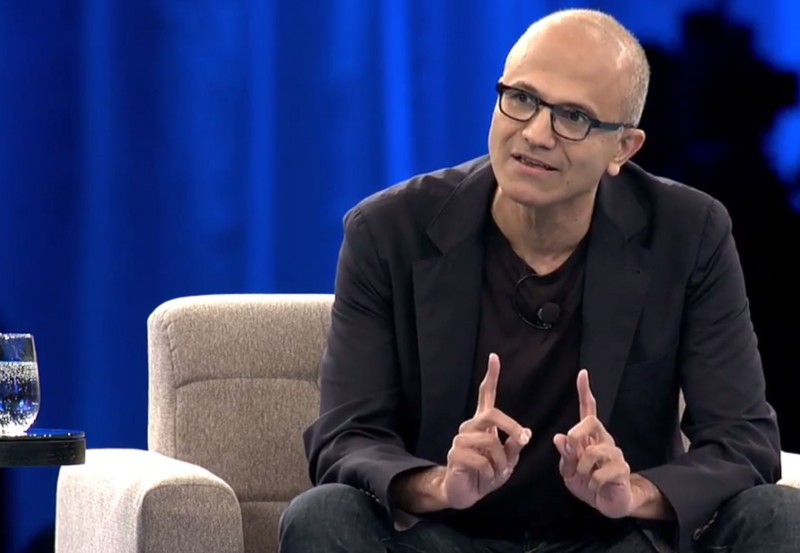 While many of our readers are not too happy with Microsoft CEO Satya Nadella's enterprise-focussed strategy, I suspect that is because we are not Microsoft share holders, as they have been celebrating this year, with Microsoft's  shares increased 15 percent over their last financial year, compared with a 1 percent increase in the S&P 500.
Given that this represents an increase of around $52.5 billion in Microsoft's market cap, Satya Nadalla's compensation of $17.7 million (less than 0.03%) seems like small change but Microsoft's board has made sure he remains very incentivized to keep the money presses rolling.
This year he received about $5.66 million in salary and bonus and a $12 million stock award, with about half of the shares vesting in 2018 if Microsoft achieves revenue, operating income and a number of commercial cloud subscribers targets, and also if its share price outperforms 60 percent of companies in the Standard & Poor's 500 Index.
The other half will vest in full by 2019 if he remains with Microsoft.
Under Nadella Microsoft has moved to aggressively cut money-losing operations such as Microsoft Mobile and the Microsoft Band, increased Microsoft's mobile presence on more successful platforms, sharpened the company's focus on productivity and helped Microsoft secure the second place as the worlds largest cloud service provider.
It does remain to be seen however if Microsoft can maintain profitability in this increasingly commoditized and highly competitive segment, with Microsoft under Satya's leadership appearing to be at high risk of turning into IBM- a profitable company that very few really care about.