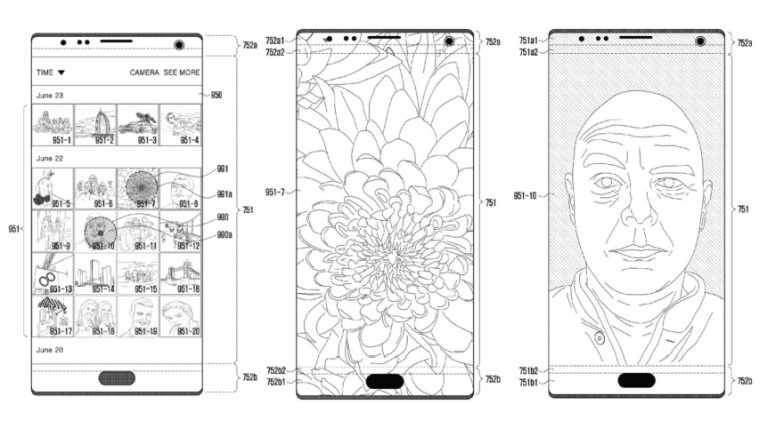 Samsung has filed a new patent which reveals another attempt by the company to give that extra inch of the display to the users. The latest patent that was filed by the company to the World Intellectual Property Organization last year finally got published today.
The latest patent shows both the camera and fingerprint scanner on the display itself. While there are companies trying hard to embed the fingerprint scanner into the display, an in-display camera is something new for everyone. Samsung has also added all the front sensors in the display which to be fair looks good on paper.
Coming to the in-display fingerprint scanner, it looks a lot similar to the one shown by VIVO during CES this year. The patent doesn't reveal anything other than this and we might not ever see this concept in a real device. Whatever the case may be, one thing is certain that Samsung sure does have some great ideas for its devices.
Source: LetsGoDigital, Via: Neowin