Samsung's latest patent application has offered us another look at their vision of a bezel-less smartphone with everything integrated under the screen.
This patent specifically reveals two new ideas – the first that an in-display front-facing camera could be in the centre of the screen rather than close to the top edge, which should make video calling and shooting selfies more natural.
The second innovation is somewhat more technical – Samsung has developed a transparent under-screen antenna which would allow thinner devices without an antenna band.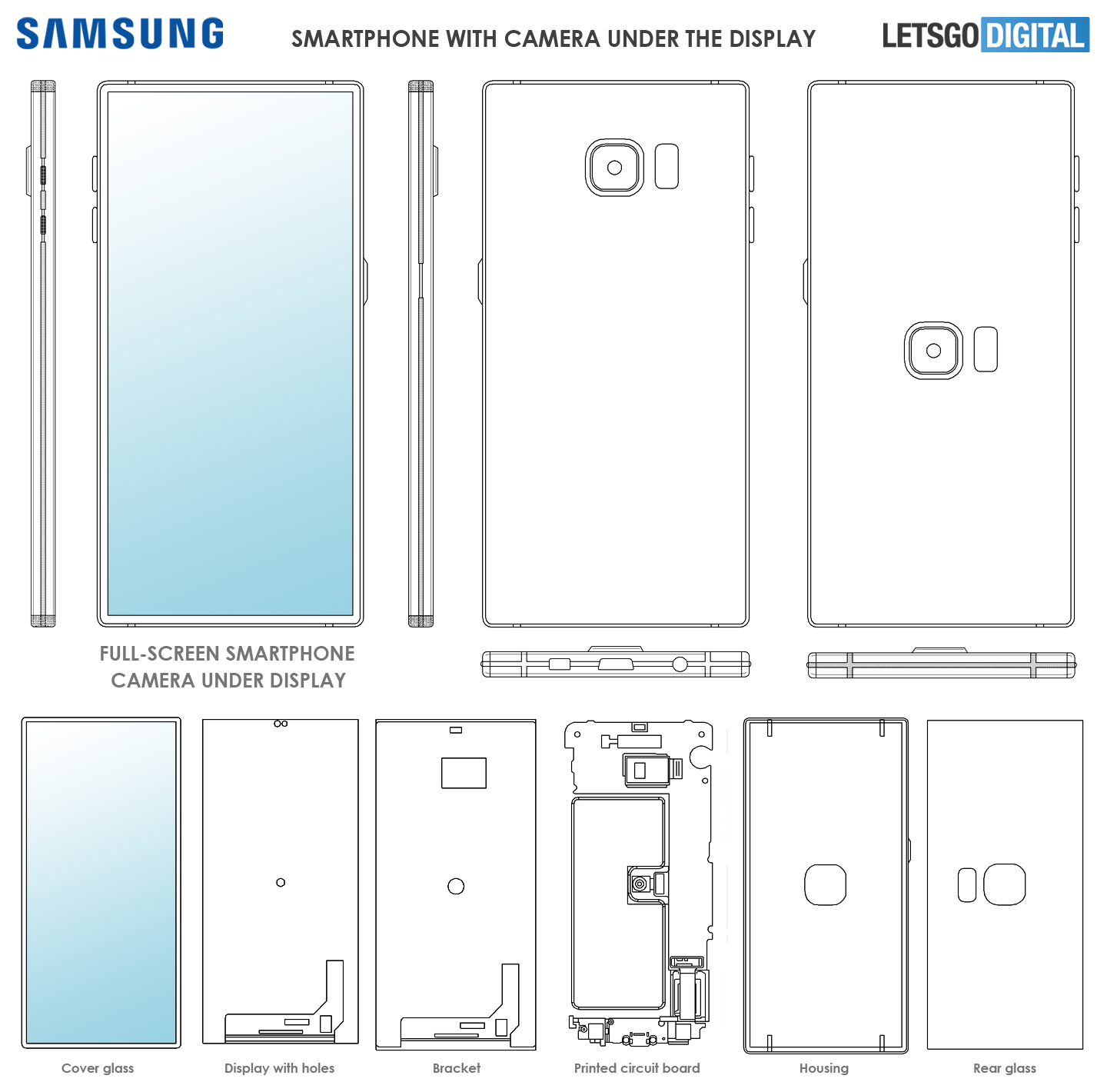 Samsung's patent also goes into some flights of fancy, such as a holographic projector under the screen which would create 3-dimensional images which hover above the screen – something I think which is most likely a placeholder rather than a realistic near-term technology.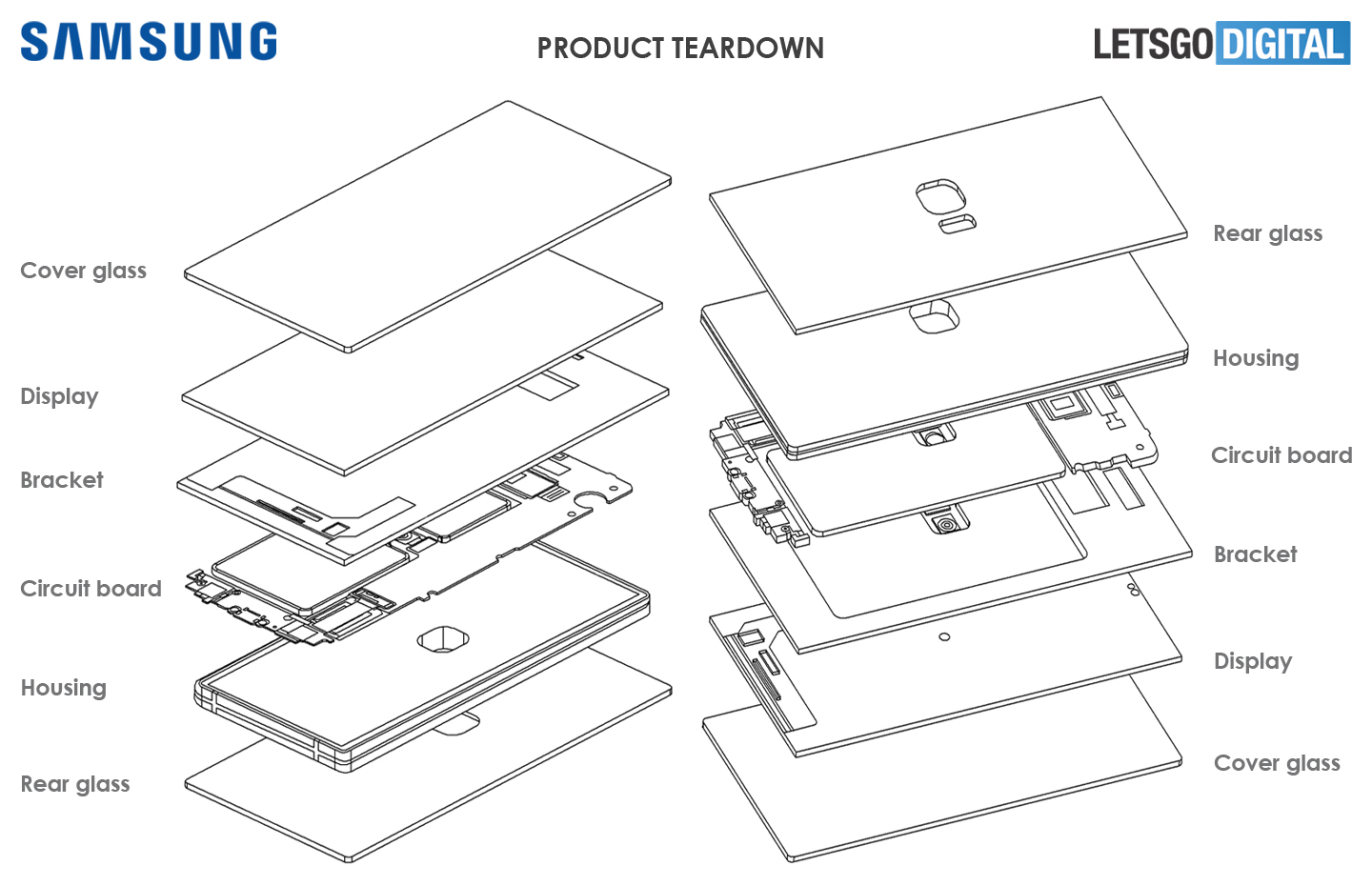 The patent application was published on the 24 October 2018, and appears rather detailed, suggesting a real device with a similar design may be in the offing not too long from now.
The full patent can be seen here.
Via LetsGoDigital