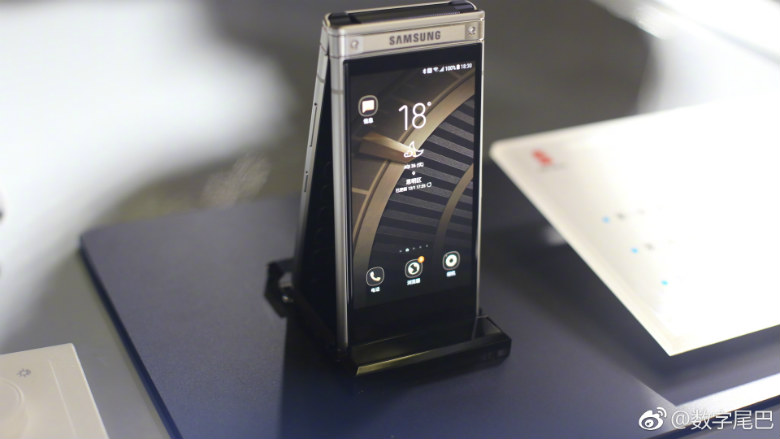 Samsung is planning to launch a new flip-phone on November 9. The device codenamed W2019 has made rounds on the internet recently and finally we will be able to see the device.
According to the leaks, the W2019 will be a flagship flip-phone by Samsung and will be expensive. Usually, Samsung restricts the availability of these phones to China and South Korea. However, this time Samsung might be planning to go global with the launch as the company changed it's logo to the one which looks like it's folded into half from the middle.
Not only that, a new video has made it to Twitter which shows the phone in action. From the looks of it, the device will have a 4.2-inch display along with Snapdragon 845 processor and a 3,000 mAh battery.
The device will be priced around $2,000 and will be available in China and South Korea shortly after the launch. Samsung has commented a couple of times that the company is working on a foldable device and we do have details about the existence of Galaxy F smartphone. That said, it would be interesting to see what Samsung has in stock for us next week during the Samsung Developer Conference.
Via: Pocket Now