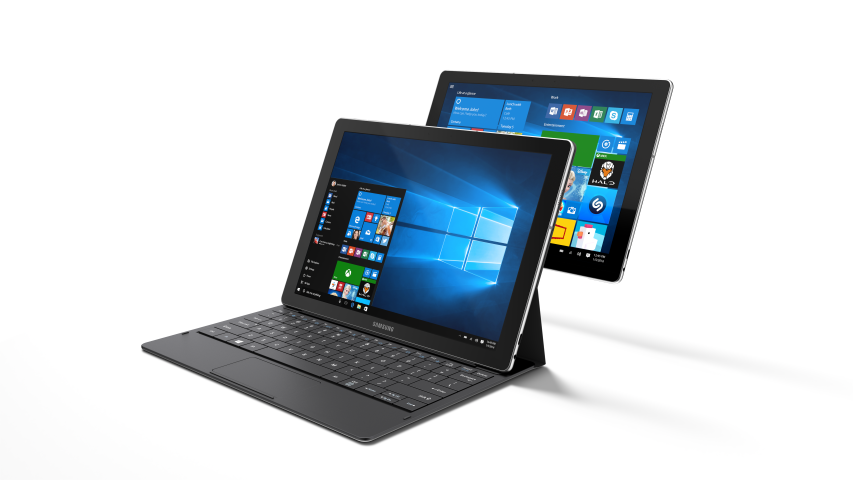 Samsung has not released a new Windows 10 tablet in recent months, making the prolific hardware manufacturer due for an update.
SamMobile, who in August revealed that Samsung is working on a new Galaxy Tab Pro S2 running Windows 10, has heard that the Korean company plans to launch two new Windows 10 tablets at CES.
They expect the tablet to be designated the SM-W720, a successor to the existing Galaxy TabPro S (SM-W700) and to feature a 12-inch Super AMOLED display (2160×1440 pixels) — which is exactly what the original TabPro S sports and come with an Intel Core M processor.
The other tablet is expected to be the SM-W620, a lower end model with a small display and lower specifications.
Samsung's original Galaxy TabPro S was pretty well-received, and was a pretty good alternative to Microsoft's own Surface devices. It offered a high-end Windows 10-powered tablet powered by an Intel Core M processor with 8GB RAM and 256GB of SSD storage, 5,200mAh battery with fast charging support, 12-inch 2160×1440 pixel resolution Super AMOLED display, 5-megapixel front and rear camera, USB Type-C and more.
Samsung also included some extra features to the device, including things like integration with Galaxy smartphones.
It will be very interesting to see if the company does something special with the upcoming Galaxy TabPro S2, rather than just bumping up the specifications. Microsoft is also expected to introduce its new generation of Surface devices sometime soon, and Samsung would definitely want to make sure its devices are capable of competing with Microsoft's Surface devices.
We will be reporting heavily on CES so keep an eye on the site for more information about the Galaxy TabPro S2 if it does arrive.