Samsung has not completely abandoned Windows Phone development, with the company releasing two new apps for their Windows Phone users.
The first is a DLNA app called Share box.
Share Box is a useful app that lets you share content with nearby devices via DLNA.You can play music and video from your phone on your TV wirelessly.
Feature (depending on the DLNA receiver)
You can send content from your device to other devices.
You can import, play, and save content from other devices to your device.
You can share and play content on other devices, remotely with your own device.
Share Box, exclusive for Samsung handsets, can be found in the Windows Phone Store here.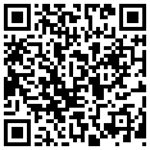 Samsung Link is the opposite of Share Box, allowing users instead to play content stored in cloud storage on their handset.
You can view, and play the content on your devices and share them with other devices, websites, or storage services via Samsung Link.
Samsung Link can be found in the Windows Phone Store here.
Via WPArea.de