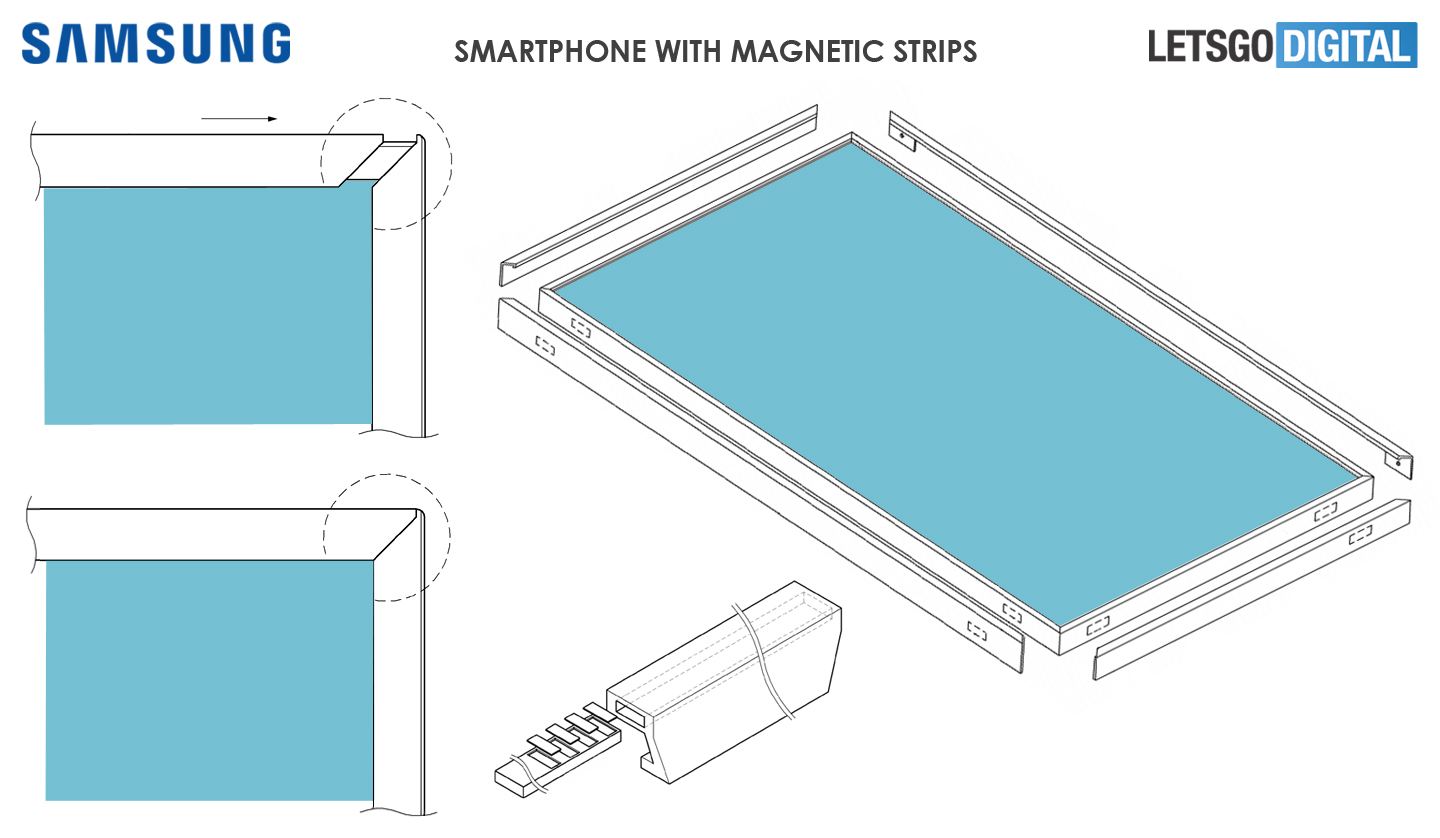 While everyone is involved in the quest to kill bezels, Samsung's latest patent takes us on a completely different journey.
Their latest patent for 'Display device and frame member' specifies a bezel made of 4 metal strips which click together and are held in place by permanent magnets.
Because the frames are magnetically attached they can be very narrow, but they can also serve a decorative purpose, with Samsung suggesting that, because they can be removed by the end user, they could be personalized with a number of colours and patterns.
While the application appears more suitable for stationary devices such as Samsung's the Frame TV, I can also imagine the next major hipster trend being smartphones with brass or wooden bezels.
The full patent can be seen here.
Via LetsGoDigital.nl