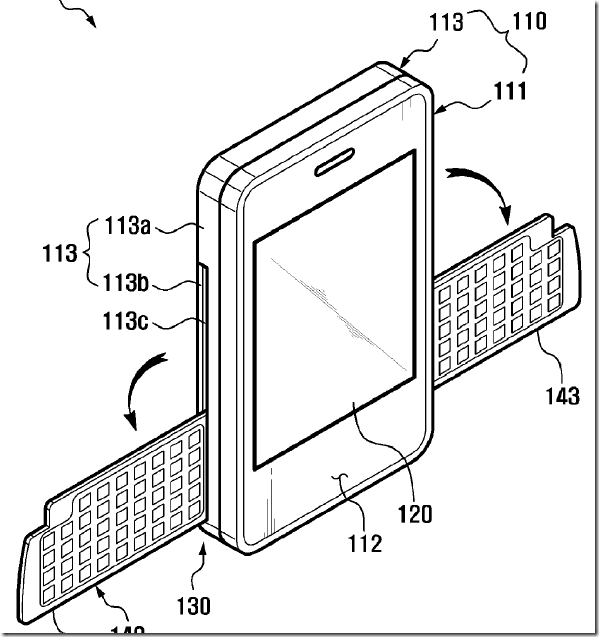 In the eternal quest to have as large a screen and keyboard while having as small a device as possible, Samsung has just added a new crusader.
Their new patented rear keyboard system features 2 small and thin half-QWERTY keyboards hidden in the body of the system, from where they can fold out automatically when text entry is needed.
The main weakness I see with the design is the relative weakness of the wings, which will likely mean devices build like this will not be suitable for the next Omnia Pro 3.
See the patent here.