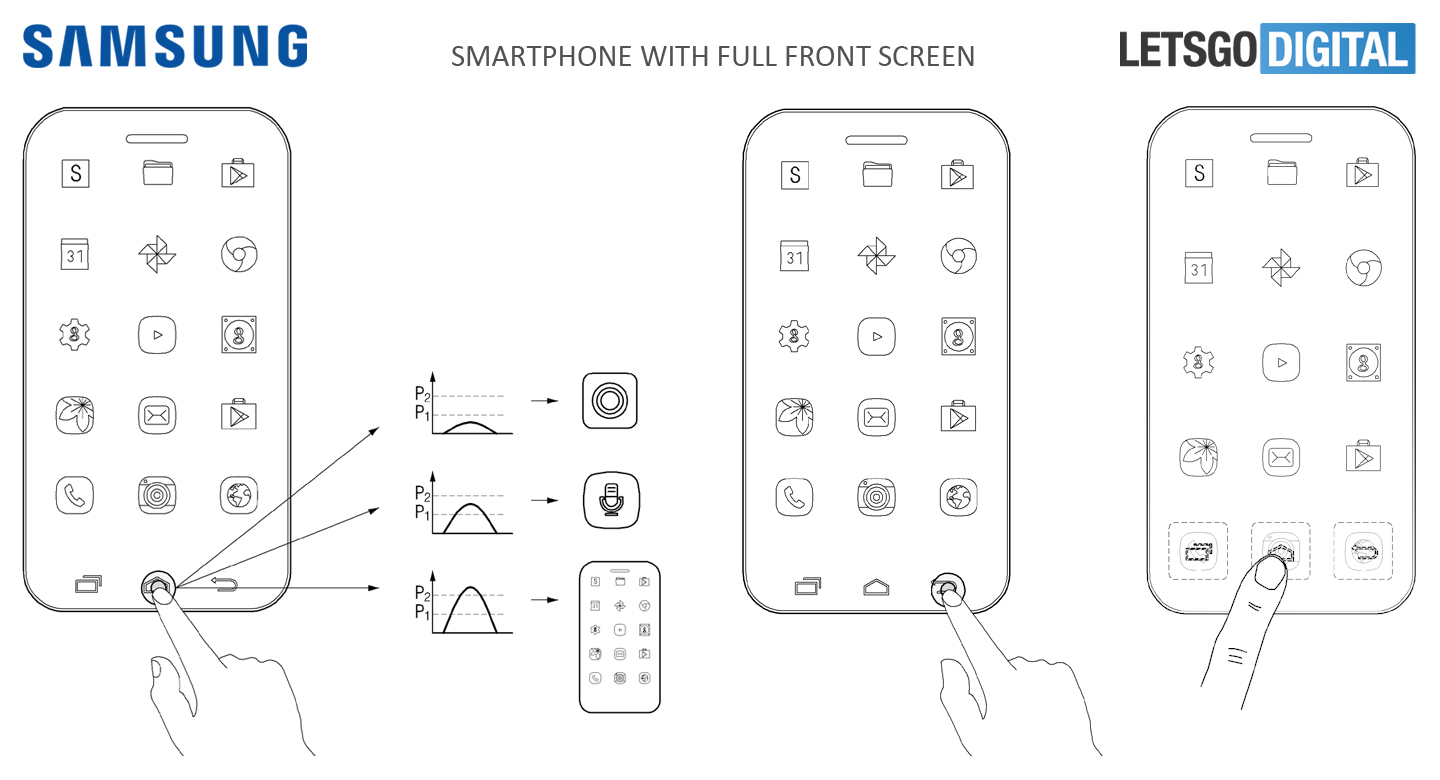 The Samsung Galaxy S9 will be unveiled in 2 weeks, but of course, Samsung already has something better in the works, and it may look a lot like the above patent.
The patent for a smartphone with a full front screen with pressure sensor features an in-display fingerprint reader, now an actual proven technology in the market, and a novel navigation method that makes greater use of the pressure sensitive area on the device.
When the phone is locked the centre bottom area becomes a fingerprint reader which can unlock the phone with light pressure.  When you press harder you activate the microphone, presumably for Bixby or your other voice assistant, and if you press even harder your list of applications pop up.
Further shortcuts are also available by pressing the Back button harder, such as quick access to the camera and other features.
Of course, now the fingerprint sensor has been conquered, what is left over is the front-facing camera, and we wonder how the Korean giant aims to solve that problem.
Source: Letsgodigital.org