Techielobang have managed to get some hands-on time with the Samsung Omnia W.
They note externally the handset is unassuming, but that the specs you get for the low price is a pleasant surprise.
The handset for example includes internet sharing out of the box, unlike the current generation of handsets (although he was told they will get it eventually).
The handset also comes with Samsung's latest apps, including their DLNA app and 3G video calling app.
See the specs after the break.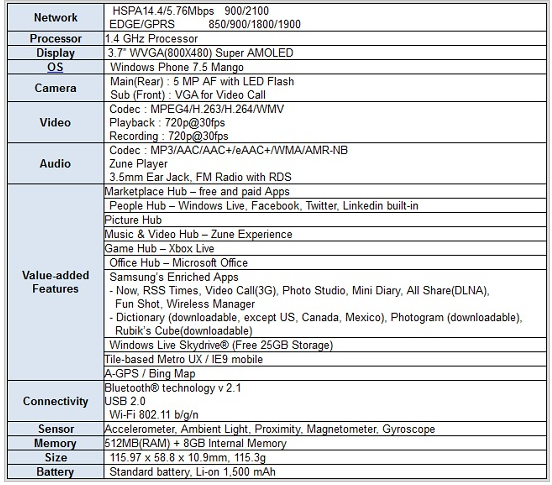 Read more at Techielobang here.
Thanks Admini for the tip.