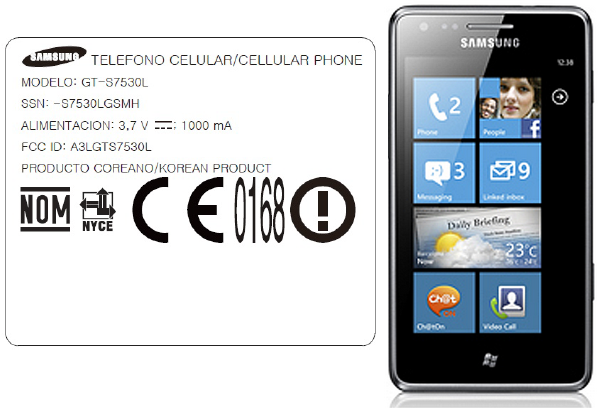 Samsung's Windows Phone Tango handset has just passes though FCC on its way to Europe.
The 1 Ghz handset with 4GB storage and 384 RAM still looks pretty fetching, and now  the FCC confirms that if you were to hop over to USA from Europe, where it will launch soon, your phone will not just support GSM on the AT&T 850 and 1900 bands but also AT&T HSDPA.
The handset will launch in Italy for 299.99 Euro, which seems rather overpriced for a Tango handset, especially one only sporting 4 GB of storage.
On the other hand the handset will support Samsung's Chaton service and will be AllShare DLNA enabled.
Do our readers think this handset's good looks can make up for its low specs? Let us know below.