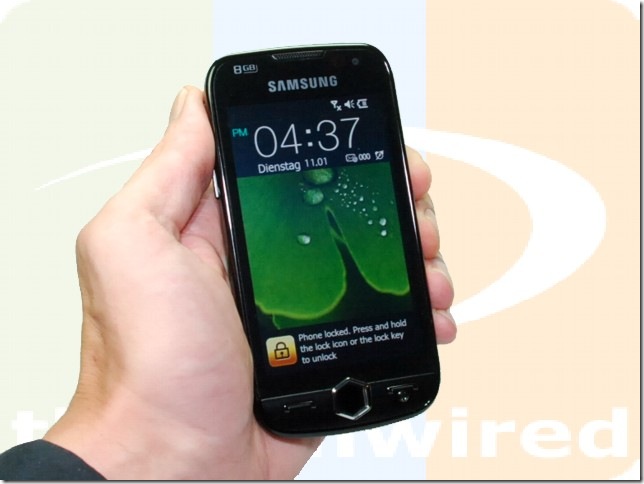 Arne from theunwired.net has, as usual, managed to get his hands on a pretty exclusive device, this time the Samsung Omnia 2, and he has finally revealed one elusive secret – what speed the processor is running at.  According to Arne the Samsung ARM 1176 based S3C6410 processor is running  at 667 MHz. The processor has a 3D graphics processor with supports OpenGL 1.1 and 2 and can process 4 million triangles per second and can decode SD MPEG-4 at 30 fps (see the data sheet here).
For the less technically inclined, theunwired.net also has a whole gallery of glamour shows of the device, and will likely soon follow up with a video-view of the device in action.
See more at theunwired.net here.