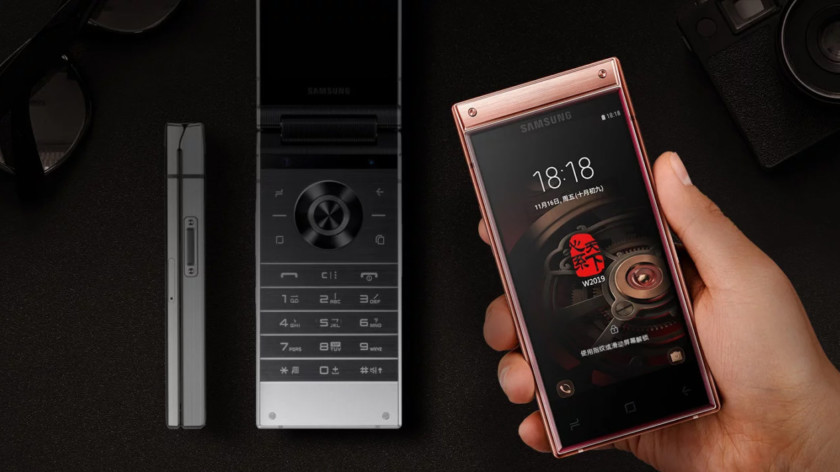 After much speculation, Samsung has finally launched their much-anticipated flagship flip smartphone. Dubbed as W2019 it's an upgrade to the last year's W2018 device and manages to put almost every smartphone to shame.
The device is powered by a Qualcomm Snapdragon 845 processor, 6GB of RAM, 128GB or 256GB of expandable storage. The device also has a Bixby button on the side and a fingerprint sensor. Moving to the back, the device has dual 12-megapixel cameras with OIS and 2x optical zoom which records up to 4K resolution at 60fps, and Full HD-resolution slow-motion videos at 960fps. On the front is a 12MP sensor which supports f/1.5 and f/2.4 apertures.
Coming to the design, the device has a beautiful aluminium finish which is covered with glass and has a unique hinge to open the device. On the front is a 4.2-inch Super AMOLED display with a 1,920 x 1,080 resolution. Flip open the device and you will be greeted with another 4.2-inch Super AMOLED display along with a directional pad, and a numeric keypad. Samsung has priced the W2019 at 10,000 yuan ($1,439) which makes it the most expensive Android device and puts it at par with Apple iPhone XS Max.